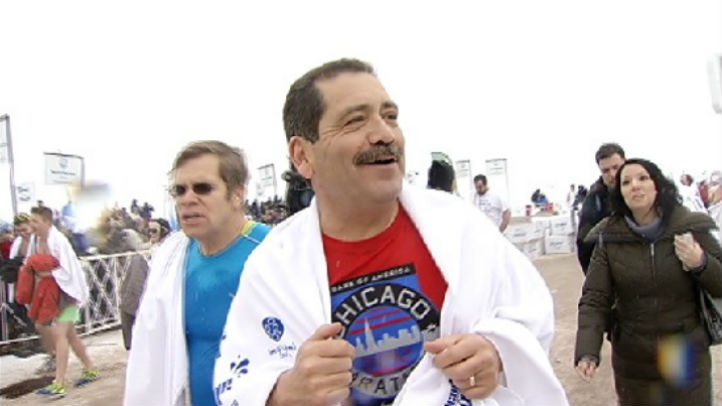 Lady Gaga and Vince Vaughn weren't the only public figures to jump into a frigid Lake Michigan at Sunday's Polar Plunge.
Mayoral candidate Jesus "Chuy" Garcia also took the plunge.
"It was great! I overcame my phobia. I hate cold water," a smiling Garcia said.
Mayor Rahm Emanuel did not appear at the event supporting Special Olympics Chicago, but he made headlines last year when he plunged alongside comedian Jimmy Fallon.
Garcia may have been overshadowed by the Hollywood presence at the Polar Plunge, but his appearance at the widely popular fundraiser can't hurt his chances in the April 7 runoff.
"Special Olympics, yeah!" Garcia shouted after he emerged from the cold water.
Cook County State's Attorney Anita Alvarez also participated in the event, as did several members of the Chicago Teachers Union.
Finishing my #polarplunge in support of @SpecialOChi. Invigorating! #polarplungechi #Chuy2015 pic.twitter.com/uypoJrSa0L — Jesus Chuy Garcia (@garcia4chicago) March 1, 2015
Meeting Vince Vaughn before we jump in the lake ! @_vincevaughn pic.twitter.com/ESmqX5UjzT — Anita Alvarez (@SAAnitaAlvarez) March 1, 2015