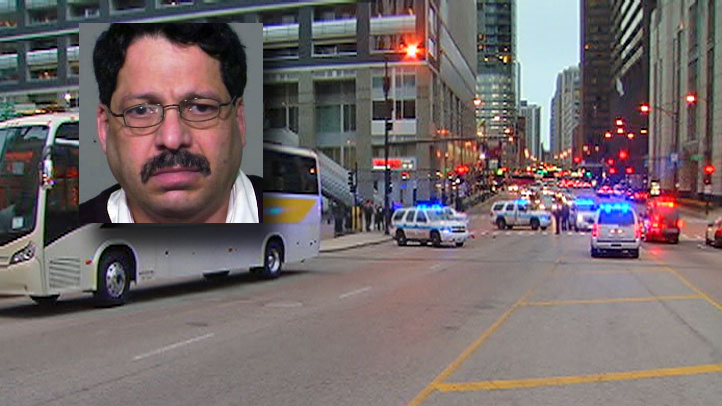 Should a sexual assault conviction automatically deny an applicant from obtaining a commercial driver's license?

Secretary of State Jesse White thinks so and, following a fatal bus accident near NBC Tower, has called upon the Federal Motor Carrier Safety Administration to expand the reasons by which a state can deny someone their CDL.

David Soto, a bus driver for Pontarelli Group Charter, is accused of running over a 26-year-old woman this week in Chicago's Streeterville neighborhood. Soto has two sexual assault convictions on his record and was wanted in connection with a third investigation when he was arrested.

In a statement, White called the driver's actions "absolutely reprehensible" and said stricter guidelines are needed "to protect the well-being of the the public ... when they travel our roadways."

Currently a CDL can only be denied to an applicant if their background check turns up a felony committed in a motor vehicle, spokeswoman Elizabeth Kaufman explained. White's office wants to see additional infractions, such as sexual assault convictions, be included in the acceptable reasons to deny someone their license.

White cited the Illinois' standards for licensing school bus drivers, which he called "one of the toughest in the nation," as a model the FMCSA should adopt.

Kaufman said the Secretary of State's Office is now in discussion with the U.S. Department of Transportation to see what can be done.

Pontarelli Group Charter said Thursday it was unaware of Soto's criminal past.

Soto was ordered held without bond and charged with one count of aggravated DUI.