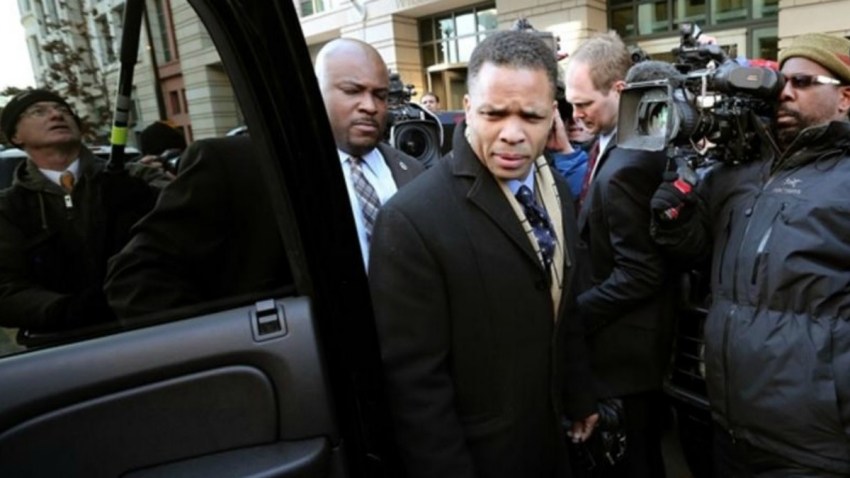 Former U.S. Rep. Jesse Jackson Jr. will soon leave the halfway house where he has been staying since late March to begin the next step in his sentence.
Jackson will transfer from the Baltimore halfway house to home confinement by the end of June, Lynn Sweet of the Chicago Sun-Times reports. The former representative moved to the halfway house from a Montgomery, Ala., federal prison.
Jackson, who pleaded guilty to spending $750,000 of campaign money on personal items in 2013, began his prison sentence on Nov. 1, 2013. The sentence does not officially end up September of this year, but Jackson became eligible to go home earlier.
After his release, Jackson must spend three years on supervised release under jurisdiction of the U.S. Probation Office and complete 500 hours of community service.
Sandi Jackson, former 7th ward alderman and the wife of Jesse Jackson Jr., will also serve prison time for filing false joint federal income tax returns that knowingly understated the income the couple received.
Among the items the Jacksons bought with campaign money were fur capes, mounted elk heads, a $43,350 gold-plated men's Rolex watch, Bruce Lee memorabilia and $9,587.64 worth of children's furniture, according to court filings.
To accommodate the couple's two children, a judge allowed the Jacksons to stagger their sentences.