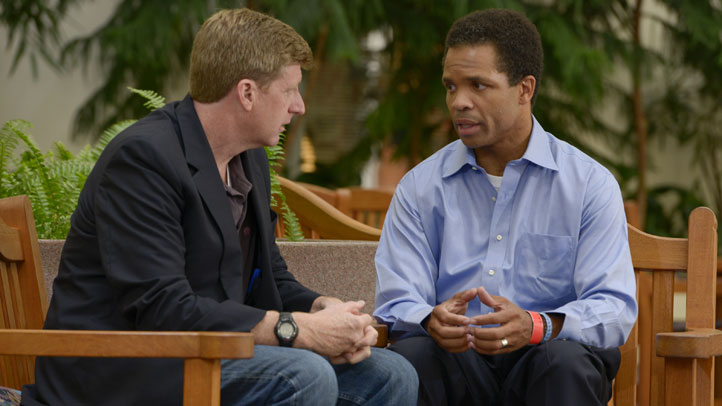 Rep. Jesse Jackson Jr.'s Washington D.C. home is on the market.

The four-bedroom, five-level home was listed less than two weeks ago, NBC News reports. That's just about the time when the ailing congressman returned home from the Mayo Clinic to continue recovering from bipolar disorder.

Jackson Jr. went on medical leave from his political post in Chicago on June 10. Few details were released after the leave until his office confirmed in August Jackson had been receiving treated for depression.

Though the congressman remains on the November ballot, the home listing raises questions about his political future in Washington. As of last week, Jackson had not returned to work and his current condition remains unclear.

Zillow.com lists the home in Dupont Circle as an "exquisite Victorian style home" with three full baths, two half-baths, five fireplaces, a sun room, roof-top deck with jacuzzi, one-car attached garage and two kitchens.

"A must see!" the description reads. "Location is the key! Located in the heart of Dupont Circle. Showings by appointment only!"

Lawmakers who visited him at the Mayo Clinic said he suffers from "deep depression" with much work ahead to recover.

Former Rhode Island Congressman Patrick Kennedy said their meeting was "really emotional," and Ohio Rep. Dennis Kucinich said Jackson is in a "fragile state."