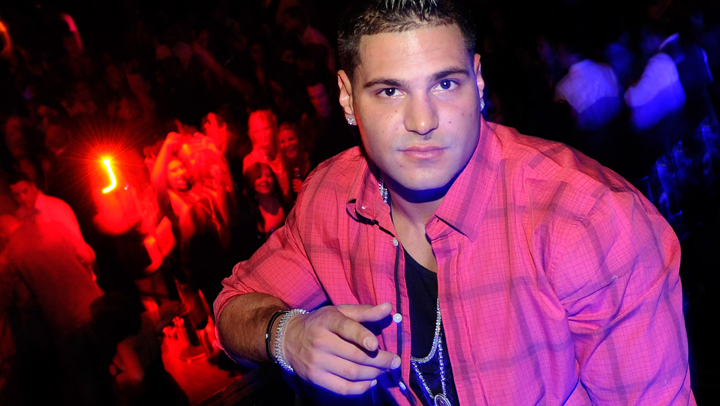 Only a few days left to gym, tan and laundry before Ronnie Ortiz-Magro of MTV's "Jersey Shore" makes his way to Chicago. Actually on second thought, maybe you should hit the gym twice.
The muscle-bound reality show star is appearing at 8fifty8 Club on Saturday night.
Ronnie, fresh off a well-publicized fight with The Situation on Season 4 of the show -- and yet another breakup with Sammie -- will be fist-pumping with the crowd from 10 p.m. to 3 a.m.
He's also promoting his new "Jersey Laundry" t-shirt collection which includes messages like "I Heart Single Ronnie" and "Gym, Tan, Smush."
Log on to the nightclub's Web site to RSVP.
And don't forget, fashionable, trendy attire is required, which gives you the perfect opportunity to flex that Ed Hardy t-shirt.