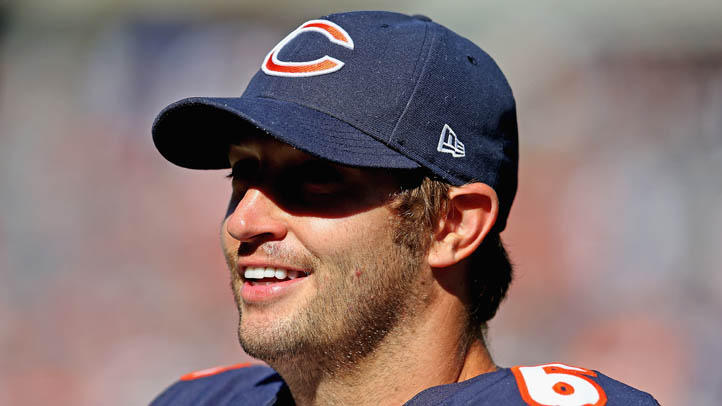 Jay Cutler has a simple request to the Bears fans at Soldier Field. Could you kindly zip it when the Bears are in the red zone? They are trying to get a touchdown and need to be able to hear each other.

During Sunday's win over the Colts, Cutler appeared frustrated with the crowd noise when the team was trying to score. After the game, he voiced his frustrations.
"Please, please, please let's tone it down a little bit when we're down in the 20," Cutler said after the game as he delivered a message to the fans. "You're more than welcome to yell and scream and do whatever you want to do after we score, but please, let's go ahead and quiet the stadium down and save it for after we score. Thank you. That's my PSA."

Chicago, come on now. We shouldn't have to be told this. We are are fans of one of the NFL's founding franchises. We're smarter than that. It's not like we just figured out football. We know that particularly this season, as Cutler has been given the power to audible, the Bears need to hear each other when running a play. We also know that the time to yell is on defense, when the other team is trying to score.

Grizzly Detailers, we're putting you in charge of this. When the Bears are in the red zone and you spot someone at Soldier Field yelling like a goofball, you are charged with giving that fan a schoolmarm-worthy dirty look, and even a "SHOOOOOSH" if necessary.
Copyright FREEL - NBC Local Media