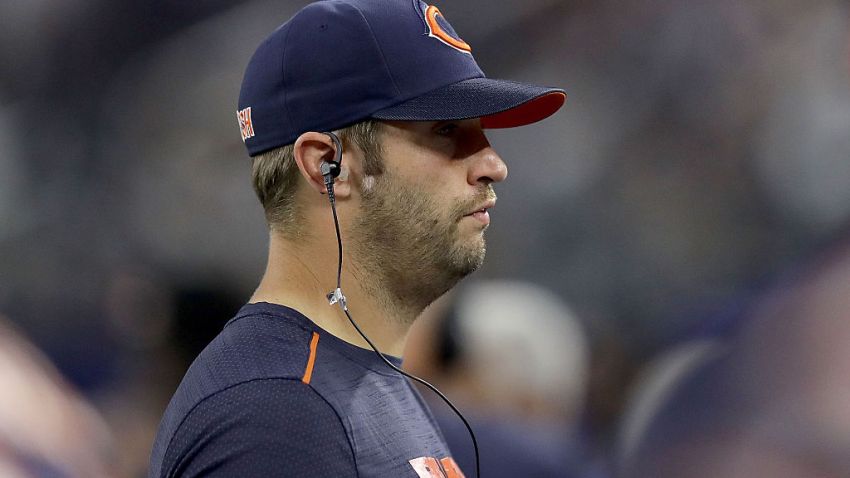 Chicago Bears quarterback Jay Cutler wasn't promoting his favorite candidate for president before the election took place on Tuesday, but on Thursday, he addressed the victory by Republican Donald Trump in the heated race.
"I'm happy with the results," Cutler told the media at Halas Hall. "I've supported Trump for a while. I'm not going to dive into it – I know it's a sensitive issue – but I like where it's going."
Cutler is not the only high-profile athlete that has endorsed Trump during his campaign and in the aftermath of the election. Players like New England Patriots quarterback Tom Brady and coaches like Patriots head coach Bill Belichick both endorsed Trump, as did Buffalo Bills lineman Richie Incognito, among others.
Cutler also isn't the only Chicago athlete that has expressed happiness with Trump's triumph, as Chicago Cubs pitcher Jake Arrieta tweeted out a sarcastic remark about celebrities threatening to flee the country if Trump were elected president.