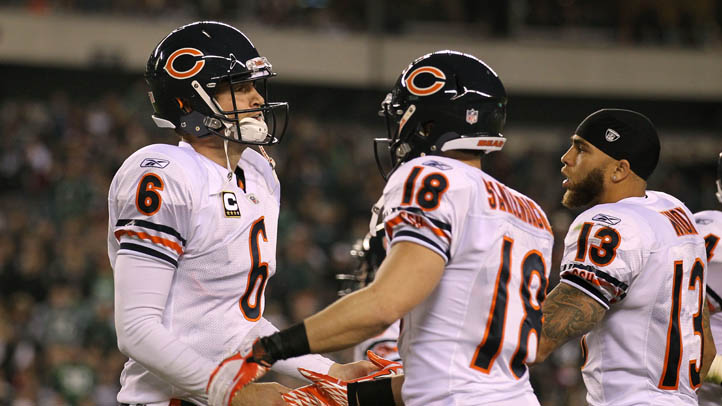 Jay Cutler isn't asking for much.
He doesn't want a pony, or a shopping spree on Michigan Avenue or a completely revamped receiving corps. No, when the Bears quarterback talked to ESPN Radio today, he confessed his one, simple want: a tall wide receiver.

"Anyone really over 6-2 at this point is going to look good," he said.

Take a look at the Bears receivers, and you could see why he wants someone with height. The tallest receiver on last season's roster is Roy Williams at 6-foot-3, but he and Cutler never really connected. The next tallest is Johnny Knox at 6-foot. Before his back injury, Knox could get downfield quickly, but didn't have the height to handle a jump ball.

Cutler said he has confidence in the new Bears GM Phil Emery, but does hope he brings in some new blood on offense.

"I think every quarterback in the league wants that. We're not happy unless we're getting offensive guys year in and year out. More toys to play with."

If Emery wants to give Cutler what he wants, Vincent Jackson is 6-foot-5.
Copyright FREEL - NBC Local Media