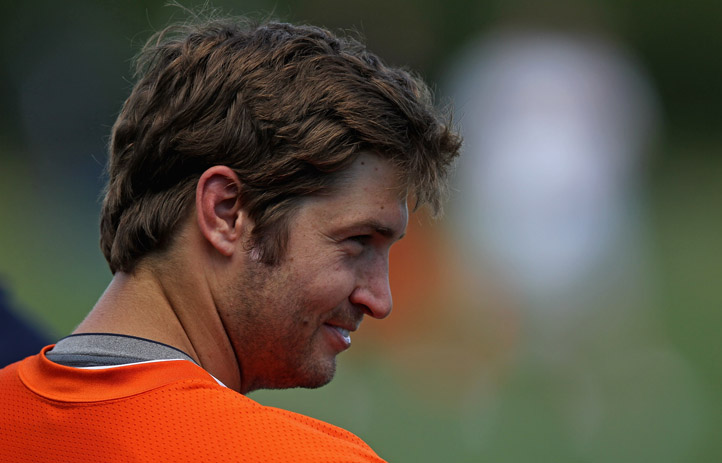 Jay Cutler was happy to be back on the football field Saturday. Though he played just one quarter, the Bears quarterback said he had fun on the field.
"Last game it was tough to have to only watch," Cutler said after he was finished playing. "We had a good week of practice. I thought there was a lot more intensity and a bigger sense of urgency from the guys. We threw the first one to B [Brandon Marshall] and we started rolling a little bit."
Cutler has plenty of reasons to be content with Saturday's performance. In addition to Marshall, he hit Devin Hester, Alshon Jeffery, Michael Bush and Earl Bennett with passes on the way to 17 points when both the Bears and Washington Redskins were playing their first teams. This is no longer a team that has almost all of the weapons he needs on offense.
"You bring in the second-team running back and he's making guys miss in the hole and scoring touchdowns," he said. "We have rookie wide receivers out here playing and we have our regular guys, so we have some guys who can play. The offensive line knows it starts with them and if they play well we'll take care of the rest."

And they did play well when Cutler was in the game. He was not sacked. Part of that had to do with Cutler's mobility, like when he ran for a first down. They weren't perfect, letting Jason Campbell get sacked three times. But they did open holes for Bush and Matt Forte, and had fewer sacks than the week before.

So you have to forgive Cutler if he can't stop smiling. As Saturday night showed, he has many reasons for a wide, toothy grin.
Copyright FREEL - NBC Local Media