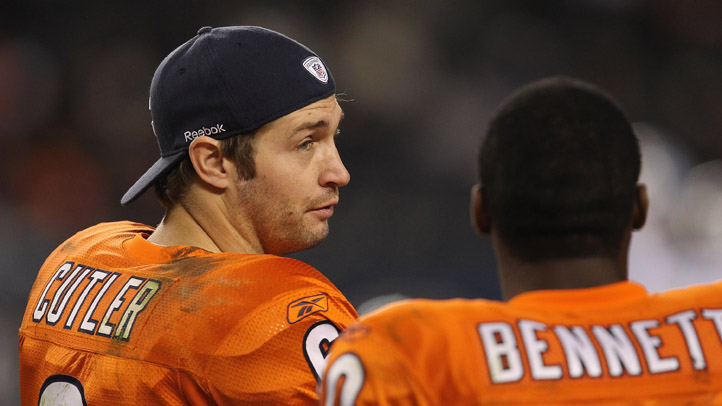 It turns out that Jay Cutler shares an opinion with most Chicago Bears fans: Though most of the Bears' offense has been upgraded dramatically, the offensive line was barely touched in the off-season.

The man who feels the brunt of their failures said he's still concerned about what will happen when the line is tested this season.

"The offensive line is definitely going to be a concern,'' Cutler said Monday, "and seeing where those guys fit in and seeing what five we go with. You know, if Gabe (Carimi) comes back, if J'Marcus (Webb) pans out (and) Chris Williams, where we're going to put him … there are some question marks there. Until we really get that resolved, get our front five settled, we've got some work to do on the offense.''

It's not a pan of his line; instead, Cutler just said what every Chicagoan was thinking. The line can be good with work, but they're not perfect yet. The good news is that unlike last season, the offensive line will have a full off-season program to improve.

One thing the team will try to do to improve the line is try moving Chris Williams back to tackle. He's played both guard and tackle, and with Gabe Carimi still rehabbing his knee, they may have no choice during off-season workouts. At this point, the Bears need to continue to trying new solutions until they find one that works.
Copyright FREEL - NBC Local Media