On Sunday, Jay Cutler and Brandon Marshall mused about their good old days in Denver, and how they had such chemistry.
At the time, it seemed like idle talk as Marshall is locked into a contract in Miami.

But the talk that started as whispers has grown to an inside voice.
Cutler, who has been vocal on Twitter this week, and called going after Marshall with a third-round draft pick "a no-brainer."
He even said, "May as well get the whole gang back together," and included Tony Scheffler, the Detroit Lions' tight end who played with Marshall and Cutler in Denver.

When the Bears released their list of general manager candidates, they did not include Cutler. Considering that he's busy being a quarterback, the Bears likely did not want to impose on him, but they may want to think again.
The QB wants the chance to put together a team. Save some pennies, Bears. Let him do it!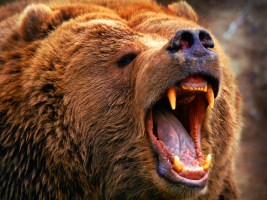 Check out Grizzly Detail: NBC Chicago's Bears blog features videos, photos, news, commentary and more. All the Grizzly Detail is right here.
Bear Down, Chicago.
Grizzly Detail on Twitter: @Grizzly_Detail

Copyright FREEL - NBC Local Media