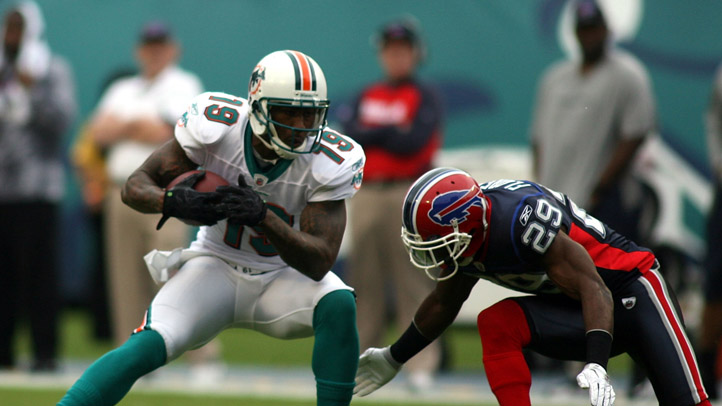 Few people pushed for the Brandon Marshall trade harder than Bears quarterback Jay Cutler. He wanted Chicago to bring the receiver with whom he'd found success.

Now that Marshall is part of the team, Cutler's confidence in the receiver has not wavered. Even with an ugly nightclub incident hanging over Marshall's head, Cutler has confidence in his teammate.
"I don't think he's going to miss any time," Cutler said Tuesday on "The Waddle & Silvy Show" on ESPN 1000. "All that stuff is pending legally. Me and Brandon have talked a little bit about it. It's all going to work out, I'm pretty confident in that. Brandon's heading into town this weekend and he's going to be there Monday (at the voluntary offseason conditioning) working with me."

Do you think Roger Goodell will follow Cutler's recommendations?

The part of Cutler's words that should make Bears fans happy is that Marshall will be at Halas Hall on Monday to start working with his new team. Marshall has been conditioning on his own in south Florida. He is not required to make an appearance at the team's workouts, but he will be there.

Last week, wide receivers coach Darryl Drake said Marshall has already talked about how he's ready to work to make the Bears winners. Now, he's getting a chance to back up those words.
Copyright FREEL - NBC Local Media