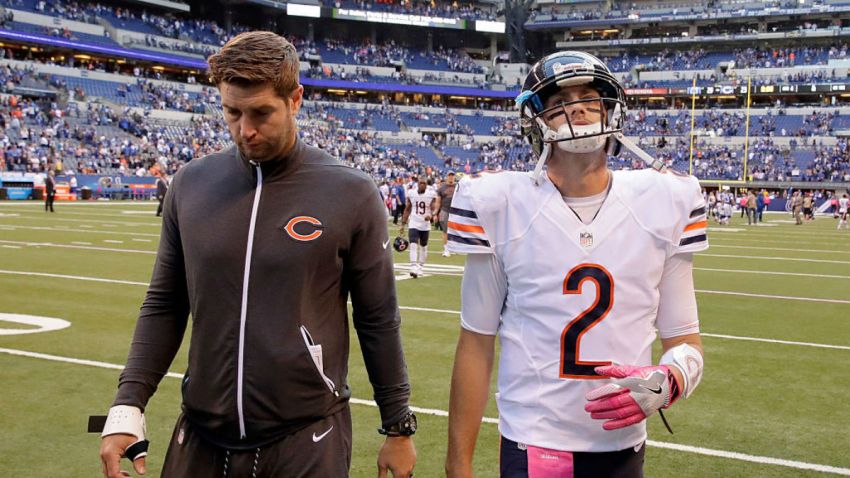 Chicago Bears quarterback Jay Cutler has missed the team's last four games while dealing with a thumb injury, but it appears that he will be back under center in the team's next game as he was cleared to return to practice Monday.
Cutler, who suffered the injury in the Bears' Week 2 loss to the Philadlephia Eagles, saw Brian Hoyer ascend to the starter's job, where he hit 300 yards in each of his first three games. In that fourth game, the Bears' loss last week to the Green Bay Packers, Hoyer suffered a broken arm, opening the door for Cutler to return to the field.
While Cutler was out, Bears head coach John Fox repeatedly said that there was no determined plan as to which player would start when he returned from injury, but he insisted on Monday that those comments were misconstrued.
"At the end of the day, Jay is our starter," Fox told the media on Monday at Halas Hall.
In limited action this season, Cutler threw one touchdown and two interceptions for the Bears, whose record currently sits at 1-6 on the season. They will play the Minnesota Vikings on Monday night football for their next game, which will take place a week from today.