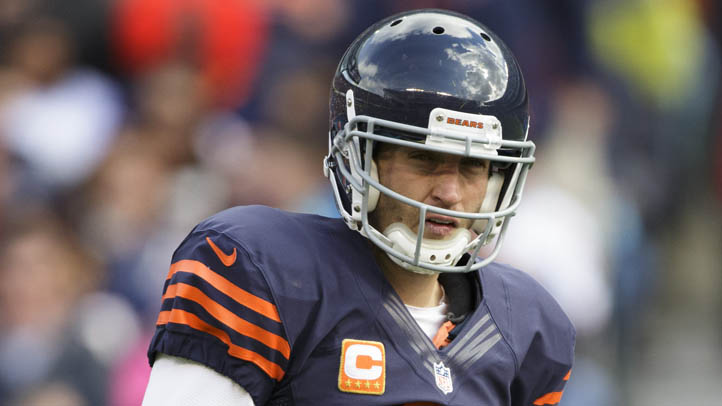 Jay Cutler is not mad at you, OK?
During Sunday's comeback win over the Panthers, FOX Chicago cameras caught Cutler saying what appeared to be some unsavory comments at the fans. But he clarified that he wasn't mad at the fans for booing.
He was mad at the offense for playing in a way so they deserved boos.

Really.
He talked about it on his ESPN 1000 show. Cutler is not mad at you. He was mad at himself.
"Rightfully so, we got booed. Chicago fans know it was a lousy performance. We know it's a lousy performance, and hopefully when we come back on the Sunday night game, we'll do better for them."
See? He likes you! He wants to come up with a good performance for you! Just cut him some slack. If you were the third most-sacked man in the NFL, you might get cranky, too. But it's not you. It's him.
Copyright FREEL - NBC Local Media