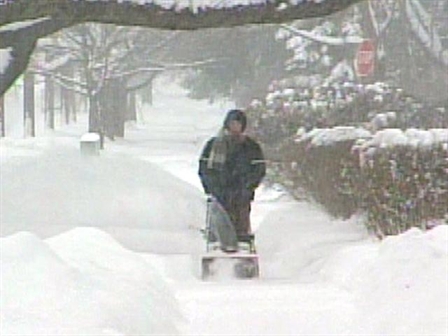 With an anemic pass rush staining their memories from the 2013 season, the Chicago Bears went into the off-season looking to bulk up their defensive line, and the biggest prize they were able to snag was when they lured Jared Allen away from the Minnesota Vikings with a four-year contract.
Unfortunately for Allen and the Bears, that union hasn't worked out so far. Allen has just one and a half sacks so far this year, and even after a bye week where he promised to "find half a step," he still wasn't able to provide much in the way of punch for the Bears against the Green Bay Packers. He did have two stuffs in the game, but it was of little comfort for the Bears as they were decimated by Aaron Rodgers and company all day long.
This week, though, Allen will be looking to make a statement against his former team. In six years with Minnesota, Allen racked up 85.5 sacks, including a remarkable 22 in the 2011 season. He didn't miss a single game during his tenure in the Twin Cities, and he routinely tortured the Bears, with 15 sacks in his career against the Monsters of the Midway.
For now, he'll get to turn his attention to a former team as he faces off against them for the first time since he faced them with the Kansas City Chiefs early in his career. The question he faces is a simple one: Can he get to Teddy Bridgewater and prove to be a thorn in the side of his former team?
Looking at the Vikings' performance against opposing pass rushes this season, Allen and the Bears should have some degree of hope. The Vikings have surrendered 30 sacks so far this season, which is the fourth-worst total in the NFL. On four different occasions this season they have allowed five or more sacks in a game, including a hideous performance against the Detroit Lions where they allowed eight sacks on a brutal afternoon.
Parsing that number a bit, the reality is that they've been allowing sacks all over the line, and not just at the defensive end position. Of those 30 sacks that they have allowed, 12.5 have come from defensive ends, but linebackers, defensive tackles and safeties have all gotten in on the action, too. The Vikings' line has been porous against 4-3 defenses (Detroit, Buffalo) and 3-4 defenses (New England, Green Bay) alike, and so the Bears have to be feeling optimistic that they can get some pressure on Bridgewater in this game.
While guys like Stephen Paea and Willie Young will be important in this area, Allen has got to find his form in a big way for the Bears to win Sunday. Playing against his former team should give him a good amount of motivation, but that won't matter unless he can generate more speed than he has been off the edge. Bridgewater is still a rookie in this league and is still honing his internal clock to detect oncoming pressure, and Allen has to get him off his game early if he's going to be an effective force in this game.