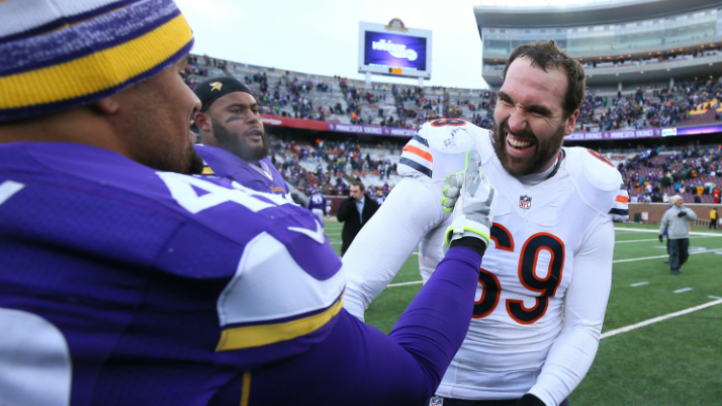 The Chicago Bears ended up trading Jared Allen to the Carolina Panthers with the hopes of allowing the defensive end to be part of a championship team, but even though he came up short of that goal, Allen is calling it a career.
Allen, who spent 12 seasons in the NFL with the Kansas City Chiefs, Minnesota Vikings, and the Bears and Panthers, announced his retirement on Twitter on Thursday morning, and he did so in an awesome and memorable way: [[369328131, C]]
We'll forgive Allen for not being able to conjure up a sunset for his video announcement. He has the most sacks in the NFL since he entered the league in 2004, with 136 to his credit. He registered 498 tackles in his career, including 41 in his 18-game Bears career.