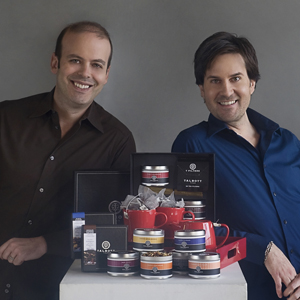 Somebody's always watching the coasts while they bide their time in Chicago. Whether they're an aspiring techie who dreams of turning Silicon Valley upside-down or a comedian looking to break into Hollywood or the East Coast scene, it's inevitable that people leave here for there. For some, it's just a matter of time.

But here's a pretty nifty acquisition story that changes things up a little bit: Chicago-based Talbott Teas has announced the company has been acquired by Jamba Juice, the restaurant retailer headquartered in Emeryville, Calif. Talbott Teas was started here in 2003.
In a release, Jamba Juice Company president, chairman and CEO James D. White said, "Talbott Teas is part of our strategy for growth through the acquisition of lifestyle specialty brands that fit well with the Jamba brand and our positioning as a leading health and wellness company."
The takeaway? California looked to Chicago. "The purchase of Talbott Teas is part of Jamba's strategy to accelerate growth through the acquisition of specialty, lifestyle brands that support Jamba's expansion into new and relevant product categories."

In other words, sounds like Talbott is getting quite the boost out of this deal. Not a fiber boost -- the kind of boost you can't drink.
NASDAQ has a release on this deal with a few more details.
David Wolinsky is a freelance writer and a lifelong Chicagoan. In addition to currently serving as an interviewer-writer for Adult Swim, he's also a columnist for EGM. He was the Chicago city editor for The Onion A.V. Club where he provided in-depth daily coverage of this city's bustling arts/entertainment scene for half a decade. When not playing video games for work he's thinking of dashing out to Chicago Diner, Pizano's, or Yummy Yummy. His first career aspirations were to be a game-show host.