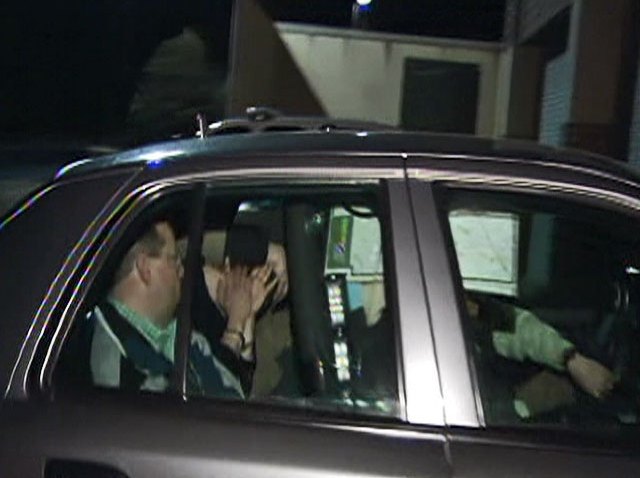 The man police are calling the "prime suspect" in the Darien triple homicides is back in Illinois and officials plan to share the latest on Kramer death investigation Saturday afternoon.
Jacob Nodarse slouched down and hid his face with his handcuffed hands in the back of a squad car as it entered the Darien police station at about 8:45 p.m. Friday.

He'd been in the custody of the Lee County, Florida Sheriff's Department since his arrest Wednesday afternoon on charges of obstruction of justice.

Nodarse waived extradition during an initial court appearance on Thursday and by Friday afternoon was back on a plane to Chicago.

Jeffrey and Lori Kramer, as well as their son, Michael Kramer, were shot and killed on the first floor of their Darien home early Tuesday morning. Nodarse and another man, the ex-boyfriend of Angela Kramer, are being questioned in the case.

Angela Kramer hid in an upstairs closet and called police while her family was being gunned down.
The ex-boyfriend has been in custody in a Darien jail since Tuesday. Officers had until Friday morning to charge or release him, but a judge ruled Friday afternoon that he could be held without charges.