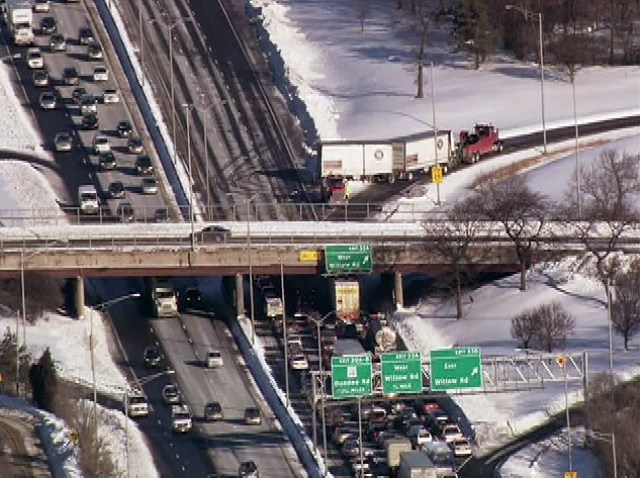 A jack-knifed semi that was blocking all lanes on the outbound Edens Expressway between Willow and Tower roads has been towed away. The left lane is open and cars are slowly trickling through.
State police were diverting cars off the road at Skokie Boulevard this morning as traffic piled up through Gross Point.
Just after 7 a.m., the semi's double cab spun 180 degrees across the road, apparently hitting several cars and becoming stuck in the snow. The accident is still causing miles of delays.
Illinois Department of Transportation pulled the semi to the side of the road and off the expressway. It is not known if there are any injuries or how many cars were involved in the accident.