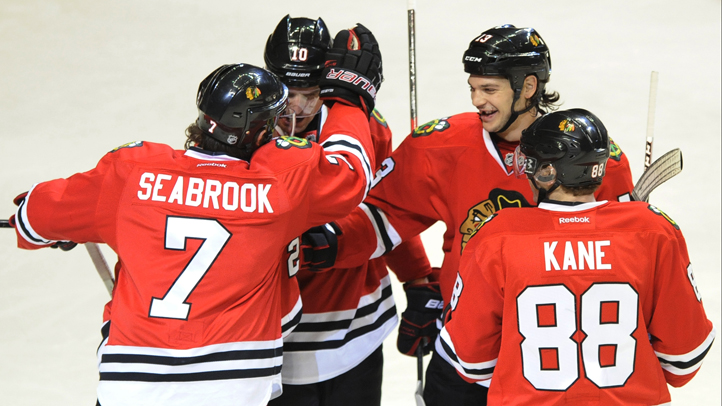 Ends justify the means and all that, right?
The Hawks were once again stifled by an opponent who refused to let them have the freedom of the ice. They once again struggled to get out of their zone when faced with a team hellbent on closing them down and making every pass pay. They were pretty much helpless against a team that required them to scrape and claw to get pucks back that had to be dumped in. They looked lost.
For 40 minutes that is.
But the game is 60, and with the Sharks having played the night before in St. Louis there was a natural fade. Suddenly, the Hawks had legs, had jump. Those pucks were retrieved in the Sharks zone. Turnovers were created and chances sprung. All of a sudden, the Hawks were buzzing the net, crashing the crease and not just hanging out at the circles to see what the view was like. It took about as long as it could, but they eventually evened the score and bagged themselves another point in OT.
Are the warts still there? Sure. Hjalmarsson and Leddy can still be pinned down far too easily. Duncan Keith can still play like a small child after a six pack of soda. They're still getting next to nothing from the bottom of their roster. Joel Qunneville can get a little lineup shuffle happy.
But as long as the top four -- Hossa, Kane, Toews and Sharp -- are on song, the Hawks will be in every game. More likely, they'll win most. Few teams can match that foursome's power right now, and the Hawks can ride that as far as it goes while they solve the problems they're covering up. At some point those issues will be exposed, but with those four in this kind of form, problems may be solved they're revealed. And that's OK.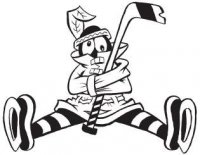 Sam Fels is the proprietor of The Committed Indian, an unofficial program for the Blackhawks. You may have seen him hocking the magazine outside the United Center at Gate 3. The program is also available for purchase online. Fels is a lifelong 'Hawks fan and he also writes for Second City Hockey .