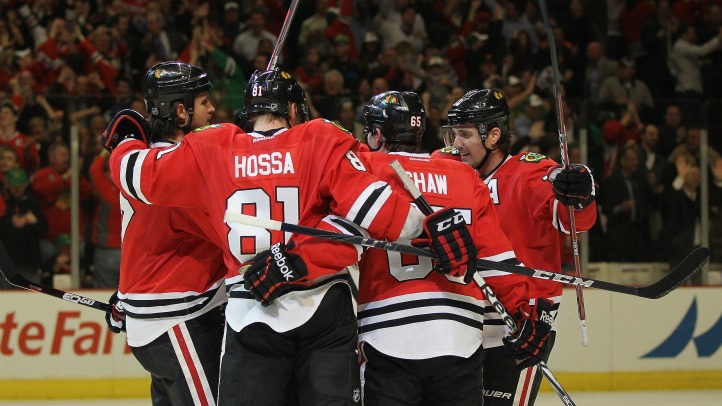 Hockey fans love March, even when it's not 70 degrees. The season is coming to an end, the games mean more and most of all you find out what your team is capable of.

Last season, as the Hawks fumbled and stumbled and bumbled their way through March, it became clear that what they could accomplish was pretty limited.
There were no such feelings after Tuesday night's gut-check tie/shootout win over the Blues. Not satisfied with turning around a one-goal deficit against the league's second best defensive team on Friday night, the Hawks felt it would be more fun to claw back two goals from the best defensive team. Whatever gets you there, boys.
While most of the attention and postgame quotes were paid attention to Brandon Bollig's fight at the end of the first as a turning point, that's a red herring at best. Actually, the Hawks played pretty well in the first but were victims of St. Louis ruthlessness, some spotty goaltending from Ray Emery and a couple mistakes themselves. The 3-1 scoreboard told a different story than the 13-6 shot-clock in favor of the Hawks, which was closer to the truth.
From there, the Hawks didn't need inspiration from what became a meaningless fight. They were already playing the game they needed to, they just needed to turn the volume up slightly. They did that. They outworked the Blues, they beat them with their greater speed, they took advantage of the Blues cautiousness. No team should invite the Hawks onto them. The Blues did.
And look what a power play goal does. Suddenly it's tied and all the momentum is yours. The Hawks know how to deal with St. Louis, which is work hard and let their lack of intelligence bury them. So it was tonight.
With the determination, physicality and heart on display, all done without Jonathan Toews, Hawks fans have a signature March win to look at and say, "This is what the Hawks are capable of." And that capability could see anything happen later in the spring.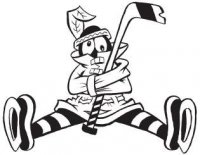 Sam Fels is the proprietor of The Committed Indian, an unofficial program for the Blackhawks. You may have seen him hocking the magazine outside the United Center at Gate 3. The program is also available for purchase online. Fels is a lifelong 'Hawks fan and he also writes for Second City Hockey .