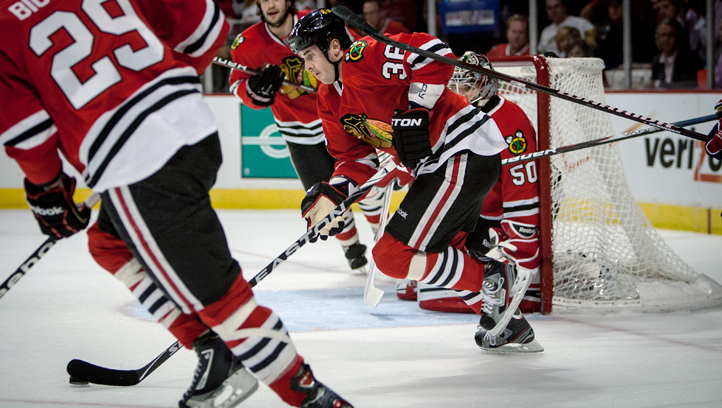 What a strange set of emotions Gary Bettman's NHL can leave us with.

On Tuesday, most Hawks fans were pleased with the effort, though a loss in the shootout left them with only one point. Thursday night, the Hawks blew a two-goal lead, and that's always infuriating, so the collection of two points feels tainted in a way. But there are mitigating factors, such as any points without Jonathan Toews and Duncan Keith should be rushed to the safe and joyously locked up. Second, the Hawks' effort for 55 minutes was once again exemplary.

Problem is 55 is not 60.
There were some bugaboos. The power play once again didn't create anything. Corey Crawford let in one or two questionable goals. Nick Leddy got exposed in his own end. All of these are major, major concerns in the playoffs.
But for the rest of it, the Hawks were simply all over the Blues for most of the game, not allowing them to breathe. The Hawks forwards have a serious speed advantage over the Blues defense, and can press them from getting anything going on from the back. From there, the Blues rely on turnovers and mistakes from the other team to create chances, and for the most part the Hawks didn't do any of this either. They quickly exited their zone and had speed going the other way. The Blues will always struggle with that.
But when you're the NHL leader, you have belief. The Blues certainly do, and that's why they're able to answer so quickly after the Hawks scored last night. When they got to 3-2, you could tell they had a sense they were simply going to tie it at some point, it was just a matter of when. That can be hard to combat, and the Hawks might have to do it again in May. We'll see how the matchups and playoffs shake out, though.
Thanks to the Sharks biffing it in Phoenix Thursday night, the playoff spot isn't locked down yet. But one more win will do that, as well as pretty much sew up the 6th seed at the very least. With Nashville and Detroit playing each other Friday night, catching one of them is still very much in range as well. So little time, so much to play for.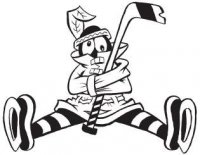 Sam Fels is the proprietor of The Committed Indian, an unofficial program for the Blackhawks. You may have seen him hocking the magazine outside the United Center at Gate 3. The program is also available for purchase online. Fels is a lifelong 'Hawks fan and he also writes for Second City Hockey .