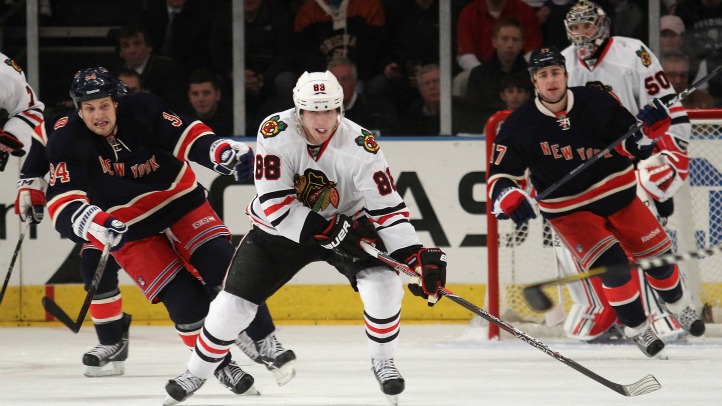 Well of course they would end the streak where you'd least expect it.
To be fair, the seeds were planted by a fine effort in Nashville that was snuffed out by the difference in the goaltenders. Sometimes, the only break you need is catching another team's backup. That's what the Hawks got. Marty Biron wasn't very good, but then he wouldn't be the first goalie to wilt under the pressure of Sharp, Toews and Hossa.
But that's being simplistic. The Hawks returned to the formula that worked so well earlier in the season: Use their speed to suffocate opponents in all zones, and then have their best players lead them through the valley of shadows and death (or however that goes). While the goaltending and special teams got most of the attention during this prison sentence, the Hawks stars not being their stars was also a culprit. All four of the four horsemen on Thursday got on the score sheet, with three of them scoring. No coincidence it leads to a long sought-after win.
A special mention should go to the penalty kill, which essentially kept the game comfortable if not outright won it. A long overdue change in system, which now sees the Hawks playing a conventional box, has allowed the Hawks to cut off all the passing and shooting lanes that were opening up in the triangle +1 system they had been using. Teams have to make far more decisions now to break it down, and so far they haven't been able to. It's a system that suits the Hawks speed at forward much better.
There were other changes. Corey Crawford seemed deeper in his net Thursday night, where his lack of solid movement is not an issue. Nick Leddy appears a different player now that he's away from Niklas Hjalmarsson and with Brent Seabrook. Sami Lepisto has been solid on the third pair. Duncan Keith has been fine working with a rookie in Dylan Olsen.
The Hawks got good work from all of their lines tonight, and when that happens they'll usually win. It's only one win out of the last 10. There's still far too much ground to be made up, if it even can be. But for now, we'll worry about those things later. It's been too long since we could spend the night rejoicing in a win. So let's do that.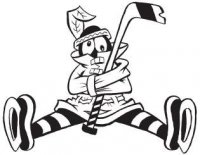 Sam Fels is the proprietor of The Committed Indian, an unofficial program for the Blackhawks. You may have seen him hocking the magazine outside the United Center at Gate 3. The program is also available for purchase online. Fels is a lifelong 'Hawks fan and he also writes for Second City Hockey .