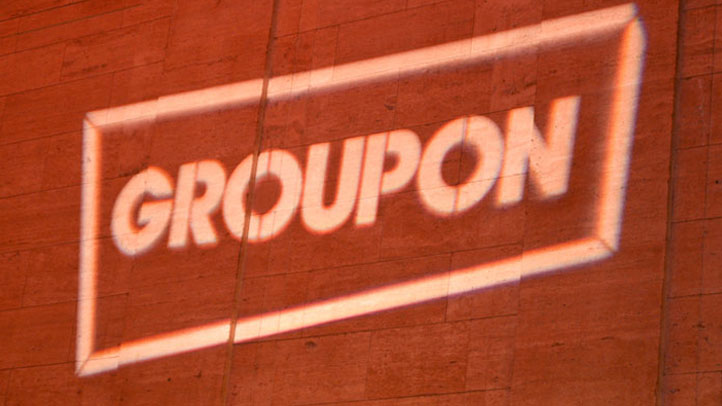 The media has called it. Time of death: July 31, around lunchtime or so, Groupon has begun taking its final breaths. The company, whose stock is at $6.42 at press time, has been described as having a "demise" by The Street. I don't feel like weighing in on whether it's overly dramatic or an understatement, because I believe the truth is somewhere in between. And, to clarify, The Street is merely saying Groupon's model is dying, not the company itself. Here's why:
Another Groupon problem is faced by players pursuing every new Internet-commerce idea: Innovation wears out. Once, people clicked regularly on Internet banner ads and responded to email appeals. Internet-commerce concepts aren't like safety razors, they're more like razor blades… This is a company with a shrinking moat that will find new customers increasingly hard to come by. It's a company that can't scale effectively, because it's so dependent on people to organize the deals and write the copy. And over time, people become increasingly resistant to every form of Internet come-on, and the old verities -- give your best prices to your best customers -- always come to the fore.
"Internet-commerce concepts… [are] more like razor blades" is particularly apt. And when you're up against companies like Amazon and Google, who can afford a few dull blades and still keep firing on all cylinders, it isn't exactly a time to get complacent. Groupon has made some scattered attempts to shake up its business – and CEO Andrew Mason has even started working at a Wicker Park sushi restaurant to better understand the minutiae of running a small business – but things like the Groupon stores in Singapore and expanding into tangible goods and taking on inventory risk sends the message that Groupon is flailing and needs a life preserver sent its way.
Nevertheless, people are still enthusiastic about the brand. And it's understandable: People like to save money. But as we know by now, people aren't loyal to the coupon purveyor, they are loyal to keepin their wallets nice and fat. The Portland Daily has a column on how stoked the author, Natalie Ladd, is about Groupon Now! coming to her city. And while Groupon Now! has outpaced its daily deals counterpart and it's clear Groupon moves more coupons through its mobile channels, it hasn't exactly proved to be the buoy the company needs.
It isn't just the media piling on Groupon. Everyone seems to be. Blue Calypso, a word-of-mouth digital marketing company, has filed a patent infringement complaint against Groupon. Groupon continues to draw the ire of other countries over misfiring deals or ones that weren't executed quite as advertised, allegedly – this time Germany and England. Oh, and now there's also a malware email going around purporting to be from the site offering "Groupon dicount [sic] gifts." Kapersky, makes of fine anti-virus software, has a post warning Internet users to be extremely suspicious and delete the email, which "has the capability to share discounted gifts in an attachment, where all of the details allegedly are located." The deal is a virus.
And if that isn't a metaphor for Groupon at the moment, what is?
David Wolinsky is a freelance writer and a lifelong Chicagoan. In addition to currently serving as an interviewer-writer for Adult Swim, he's also a comedy-writing instructor for Second City. He was the Chicago city editor for The Onion A.V. Club where he provided in-depth daily coverage of this city's bustling arts/entertainment scene for half a decade. When not playing video games for work he's thinking of dashing out to Chicago Diner, Pizano's, or Yummy Yummy. His first career aspirations were to be a game-show host.