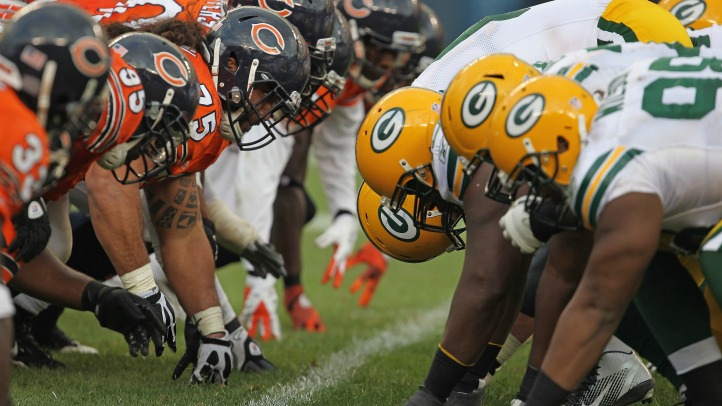 It's come to this.
Third-string quarterback. Third-string running back. Our most hated rival. A national audience. Playoff hopes on the line.
This is the kind of game that will change the course of the Bears franchise. You can close out the season one of two ways.
1) Man up and smack Green Bay in the mouth. Even if the Bears get blown out, they can start fights, play dirty and show the Packers they won't lie down easily.
2) Give up. No one would blame them. In some cases it looks like they already have thrown in the towel. But doing so on that stage would send a dangerous message to Green Bay and the rest of the NFL - "We're quitters."
Heck, Indy just won their second game in a row. That's two more wins than the Bears have had in the last month. And you've got to respect the Colts. Even though this may jeopardize their shot at the No. 1 pick in next year's draft, they've got enough pride to go out there and hustle.
Let's remember last year for a moment. The Bears had a chance to make a statement in their final game of the regular season. Bump off Green Bay, and the Packers wouldn't make the playoffs. Instead, the Packers won ... and went on to the Super Bowl. The Bears lacked the killer instinct that day.
Now we'll find out if the Bears have even a survival instinct left.
The Bears don't need to win this game. This season's already over. But the Bears do need to send a message about their pride. And if they totally lay an egg when it counts, this team may be worse off than we know.