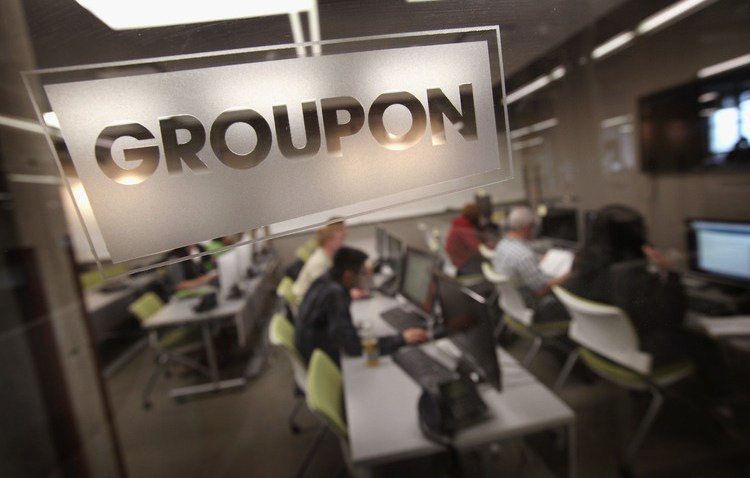 An authority no greater than the VietNamNet Bridge has deemed this the year that determines whether the Groupon model for businesses are sustainable, lucrative, and sound or not. Truong To Linh, hotdeal.vn's business director, insists that "the Groupon shopping market still shows great potentials and it has not got[ten as] saturated as people think."
Linh also suggests that for companies like Groupon to survive, they have to keep shifting the model to include service upgrades. But, um, if you keep shifting the model, how exactly does that prove whether the idea guiding it is solid or not?
That point isn't addressed in that article, but, elsewhere, in Tuesday's dailyfinance.com "The Next Trillion Dollar Revolution" video update, co-hosts Andrew Tonner and Austin Smith discuss Groupon Goods and whether it signals the end of Groupon's direction over all, or whether it's even a big enough and thought out enough move to impact the company's bigger trajectory. These sort of discussions are a bit like going to see a fortune teller: it's fun and there are some decent guesses in there about the future, but, really, who the heck knows what's gonna happen.
One indicator of the future could be with Groupon's recent acquisition of social travel research startup Uptake. Then again, it's not exactly a huge shocker since Groupon has been doing Getaway deals for a while. If nothing else, it only reinforces Groupon's current direction, not an "abandon ship" approach to go strictly into the Goods business. But again, who the heck knows what's gonna happen.
Groupon's stock, as of press time, is at $19.93.
David Wolinsky is a freelance writer and a lifelong Chicagoan. In addition to currently serving as an interviewer-writer for Adult Swim, he's also a columnist for EGM. He was the Chicago city editor for The Onion A.V. Club where he provided in-depth daily coverage of this city's bustling arts/entertainment scene for half a decade. When not playing video games for work he's thinking of dashing out to Chicago Diner, Pizano's, or Yummy Yummy. His first career aspirations were to be a game-show host.