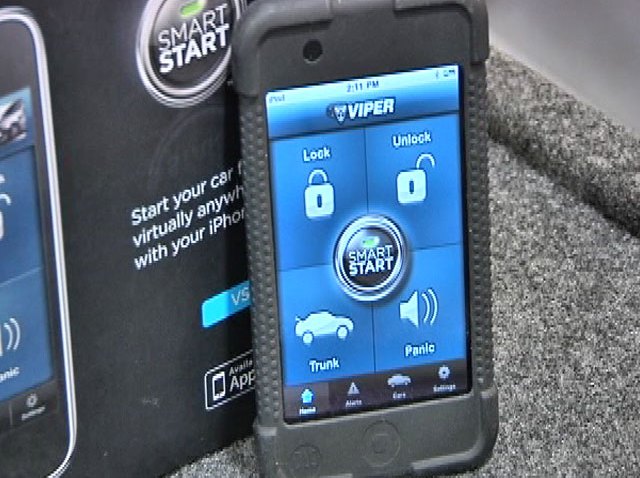 Smart phone technology is about to make Chicago winters a little less painful.

A California company announced Tuesday a new application for the iPhone and iPod Touch that allows a driver to start a car, lock or unlock the car doors or open the vehicle's trunk. It can also be used to find a car or set off a panic alarm.

The Viper SmartStart is companion software for the company's remote start device. It improves on existing remote starters because it'll start the car no matter how far away you had to park.

"Our customers have consistently told us that the two most important features in a remote starter are range and user interface," Directed Electronics president Kevin Duffy said in a statement. "We developed the Viper SmartStart in response. Range is virtually unlimited, and iPhone owners can use the elegant touch-screen interface they already carry in their pocket."

The application is free for download, but the hardware will set you back about $500. The first year of service is free, but after that there's an annual charge of about $30.