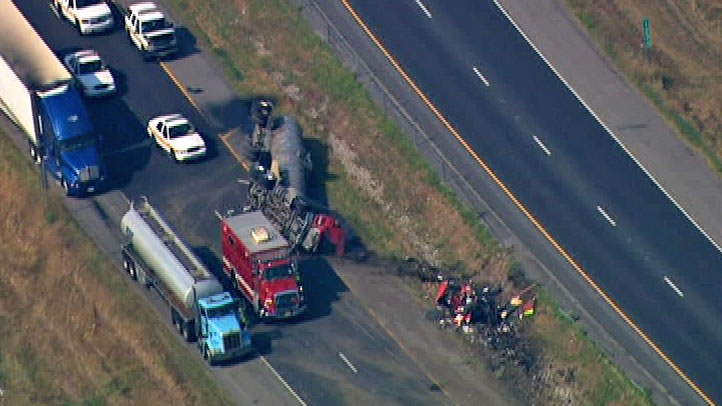 A crash involving a tractor trailer was causing severe delays Monday morning along Interstate 80 in far southwest suburban Minooka.

The crash was in the eastbound lanes of I-80 near North Ridge Road.

Video from NBC Chicago's helicopter showed traffic behind the crash at a standstill.

The incident initially closed both lanes of traffic but by 11 a.m. officials had re-opened the westbound lanes.

Officials said the tractor trailer was the only vehicle involved.