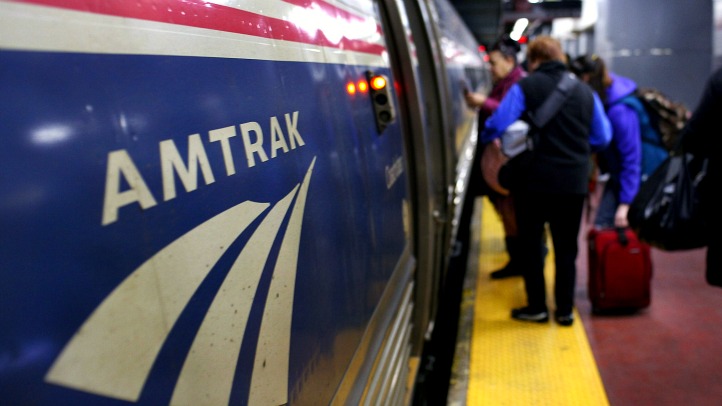 More than 300 Amtrak passengers traveling to Chicago were temporarily stranded in Ohio by a freight train derailment in northeastern Indiana.

Amtrak spokesman Marc Magliari said two trains were waiting Tuesday at the Toledo, Ohio, station for the track to open or a detour to be found after a freight train derailed and a tanker burst into flames.

Magliari says the Lake Shore Limited from New York and Boston had 165 passengers, and the Capitol Limited from Washington carried 197 passengers. All were held at the Toledo Amtrak Station for about six hours. All were back on the move around midday.

Magliari said Amtrak arranged for buses or other transportation for short-distance passengers.

Almost half of a 59-car train derailed on Norfolk Southern main line tracks around 4 a.m. in Noble County, Ohio, about 40 miles northwest of Fort Wayne, Ind., Toledo TV station WTVG reported.

Authorities said about a half-dozen homes in the area were evacuated because the train carried hazardous substances.

The Noble County sheriff said the fire from the derailment near Ligonier could burn for many more hours.

Firefighters decided it's better to let a tanker containing liquid sulfur burn because pouring water on the fire could flush chemicals into the Little Elkhart River. Sheriff Doug Harp said the fire could burn until mid-day Wednesday.

As many as three other cars may be leaking and state officials said it's not safe to get close enough to assess the possible environmental damage.
Copyright AP - Associated Press