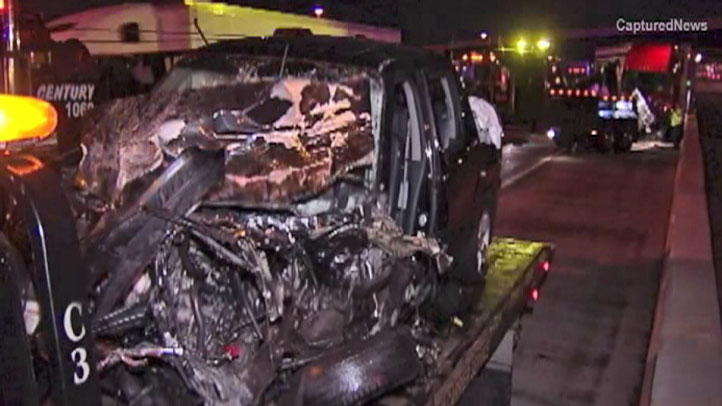 Police said Friday afternoon that alcohol may have played a role in a deadly wrong-way crash in Gary, Ind., hours earlier.

Timothy J. Leib, 35, of Hobart, Ind., entered the Borman's eastbound lanes at about 1:30 a.m., drove west and collided head-on with a semi-truck around 1:30 a.m. east of the Broadway exit, officials said.

Indiana State Police said the tractor-trailer's driver was in the right center lane when another truck swerved in front of him to reveal Leib's pickup truck coming at him. The two collided.

Leib was pronounced dead at the scene. The driver of the tractor-trailer was not hurt.