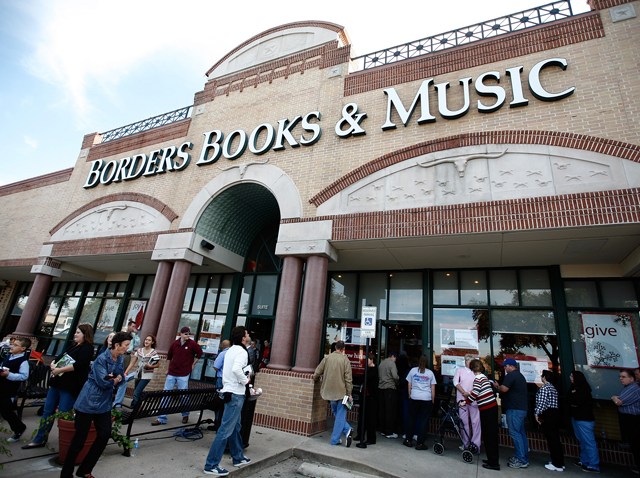 Linda Bubon hasn't been this excited about business in years.
The co-owner of Chicago's Women and Children First bookstore is planning for a packed fall events season. Her customers can expect an appearance from Jane Lynch and a weekend of big-name author workshops.
But until recently, things had been gloomier.
Bubon's one of several independent Chicago booksellers who's felt the pinch of chain and online retail competition. It got so tough that her business partner had to take on a full-time job five years ago, and Women and Children First downsized from five to two full-time employees.
That changed this past spring when mega bookseller Borders began closing stores. Since July, Bubon's sales have been trending up, to the tune of roughly 5 percent.
"I've definitely noticed an uptick in business -- new customers and more special orders," she said.
"It's been really nice to see new people in the store and old customers coming in a little more frequently."
Morale Boost
But for Bubon, the biggest change since Borders' bankruptcy has been intangible.
"This year, I have more hope and more energy about new things to do at Women and Children First than I've had in a long time," she said.
She noted that her business partner, Ann Christophersen, is now back to working four days a week at the shop. Bubon also said she's starting to invest again in high-profile promotions, such as Lynch's upcoming visit.
"I thought, 'We can spend a little money here. We can do a really exciting, high-profile event in the middle of October and try to make this an annual event.'
"We're the only Chicago venue for Jane Lynch on Oct. 9. She's going to be here for three hours."
Publisher Fallout
Bubon's not alone. Suzy Takacs, owner of The Book Cellar in Lincoln Square, said business was up roughly 12 percent this summer, compared to last year. She attributed the increase to Borders' bankruptcy, along with a host of successful off-site events in June.
"We have had new faces in the store," Takacs said. "Our sales are up for the summer compared to last summer. I think our website sales are busier, too."
The only downside, she said, is increased pressure from publishers, who lost a major client when the chain bookstore shut down.
"Publishers will call you at the beginning of the month for the money you owe at the end of the month," she said with a laugh. "They don't need their money earlier, but they'll say, 'Don't forget, you owe us this money.' But I feel their pain. So it wasn't a joyous occasion when Borders closed."
Keeping it Local
Anderson's Bookshop, based in the western suburb of Naperville, hasn't seen a sales bump since Borders' bankruptcy, according to Publicity and Events Manager Candy Purdom. That said, she mentioned nearby Borders locations haven't finished liquidating yet. And even though she'll welcome any new business that comes her way, she said the chain store's closure is more bitter than sweet.
"Obviously, they're our competitors," Purdom said. "But it's sad when bookstores go out of business and booksellers are without jobs."
She and Takacs agreed that their ongoing challenge, even with Borders gone, is keeping communities aware of the benefits of shopping locally. All three independent bookstores face intense competition from Amazon.com and large online sellers. And all three are banking on their in-store events to drive business.
As Purdom put it, "You can't have an author show up at an online bookstore."
Zach Phillips is a journalist, business writer, novelist and singer-songwriter. He's also the editor of Music Inc. magazine, which reports on the musical instrument industry.