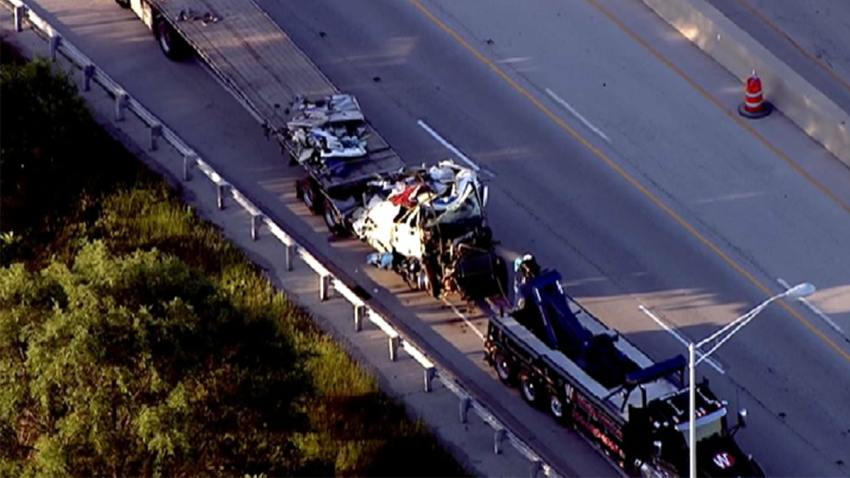 All lanes on the inbound Chicago Skyway were temporarily closed Thursday morning after an overturned semi prompted a HazMat response on Chicago's Southeast Side.
The truck was traveling near 79th Street and Stoney Avenue around 12:30 a.m. when it rolled over, officials said, spilling diesel fuel and steel beams onto the roadway.
The crash created a HazMat incident while Chicago fire crews cleaned up fuel from the spill.
All of the inbound Skyway traffic was being forced off at 87th Street before the Tollway Plaza until the roadway was reopened just after 7 a.m., officials said.