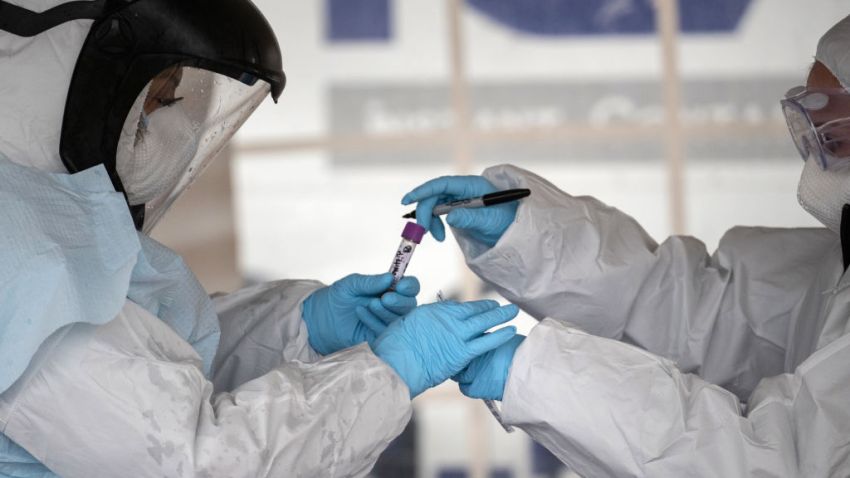 For the greater Chicago area, Friday's numbers were tough — for both new coronavirus cases and deaths — as NBC5 Investigates continues to track cases in all of Illinois and southeast Wisconsin, northwest Indiana and southwest Michigan.
Our count for our state and larger viewing area now stands at 9,458 total reported cases. Deaths: 228.
That includes 1,276 newly-reported cases of coronavirus in Illinois and the regions surrounding greater Chicago, and 54 new fatalities.
We saw especially sharp rises in Chicago, with a one-day increase of 536 cases; Will County (an 18% rise); Kenosha County WI (a 20% rise); and McHenry County (a 25% rise).
NBC5 Investigates has also discovered that several counties in northwest Indiana have increased their cases four-fold, since just a week ago: Lake, LaPorte, and Porter each basically quadrupling their caseload since last Friday.
And in Berrien County in southwest Michigan: An increase of 30%, just today.
This was the toughest day yet, in terms of new fatalities:  A total of 54 new deaths reported across Illinois and the greater Chicago area.  In other words, the number of people in the greater Chicago area who lost their lives today to coronavirus, almost matches number of the individuals who lost their lives in the shooting in Las Vegas in 2017.
Perhaps most disturbing:  Eleven new deaths in Lake County IL alone, more than doubling the number of fatalities there, from 8 yesterday, to 19 today.
And today Kankakee County joined the list of Chicago-area counties where people have died from coronavirus, recording not one, but two deaths there.
There continues to be one small spot of optimism: Boone County — northwest of Chicago — still has NO coronavirus cases within its county limits — even as the counties surrounding it currently have a total of 181.
NBC5 Investigates continues to update this chart -- as well as additional charts showing local deaths caused by coronavirus -- every day.
Top Stories From NBC 5 Chicago