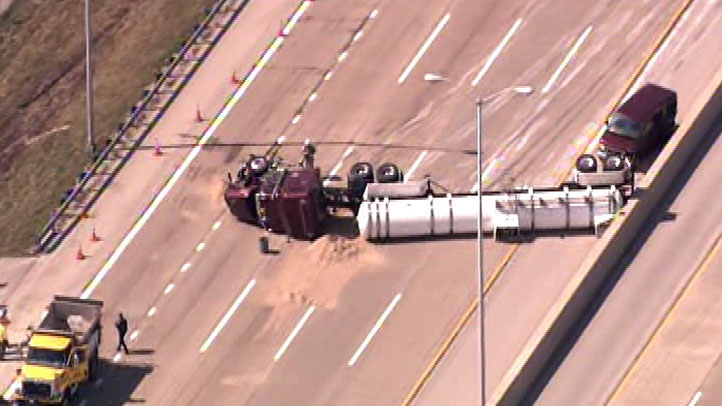 Southbound traffic on the Tri-State Tollway was diverted at 95th Street on Tuesday afternoon due to an overturned, leaking tanker.

Northbound traffic was reduced to two lanes near the crash.

The tanker overturned after trying to avoid a van that had pulled into its lane, the Chicago Tribune reported, citing an Illinois State Police official.

The driver of the truck and the van both had minor injuries but refused transport to the hospital.

A hazardous materials response team was called to the crash because the tanker had a slow acid leak.