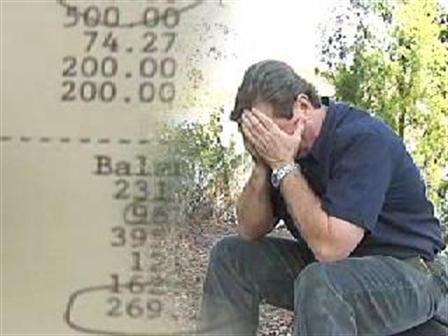 Illinois Attorney General Lisa Madigan on Wednesday released her list of the top 10 consumer complaints for 2011, and for the fourth consecutive year, complaints against debt collectors topped the list.
Illinois' Top 10 Consumer Complaints of 2011:
Consumer Debt, with 5,878 complaints
Identity Theft, with 3,207 complaints
Construction/Home Improvement, with 2,263 complaints
Telecommunications, with 1,903 complaints
Motor Vehicles/Used Auto Sales, with 1,160 complaints
Promotions and Schemes, with 953 complaints
Mail Order, with 944 complaints
Fraud Against Businesses, with 843 complaints
Motor Vehicle/Non-Warranty Repair, with 737 complaints
Utilities, with 574 complaints
Ever the consumer-advocate, Madigan used the announcement of the list to also reveal that she's filed a lawsuit against one debt collection agency she said emerged "as one of the most egregious cases of illegal debt collection" during her tenure.

Skokie-based PN Financial racked up more than 100 consumer complaints last year and used illegal, abusive tactics, said Madigan.

"As this difficult economy persists, honest, hard-working families are increasingly targets for debt collectors that operate outside the law," she said.

She and Steve Bernas with the Illinois Better Business Bureau -- which has given the company an "F" rating, the bureau's lowest -- said they've received 134 complaints from consumers about PN Financial.

Among the allegations:
PN Financial revealed information about debts to people other than the consumer, including employers or family members
PN Financial fronted as a law firm by having "attorneys" contact consumers and by using fake court case numbers on letters to falsely represent they had been sued for failure to pay a debt
PN Financial debited more money from consumers' bank accounts than had been authorized
PN Financial accessed consumers' credit reports without authorization
PN Financial collected debts it was not authorized to collect
Illinois seems to be a "hotbed" of collection agencies, said Bernas, with nearly 400 listed in its Northern Illinois and Chicago marketplace.

The Better Business Bureau of Chicago, he said, handles 63 percent of the consumer complaints against credit agencies nationwide.

The owner of PN Financial, Nelson Macwan, has not responded to NBC Chicago's request for comment.