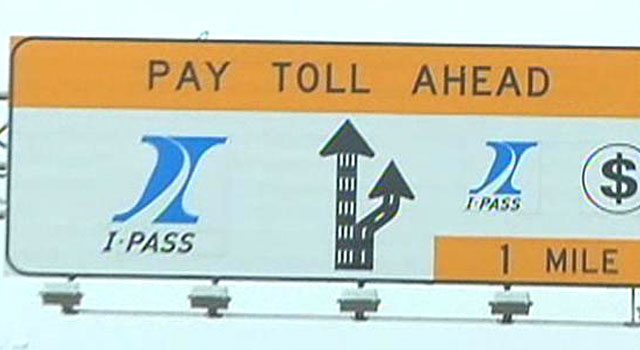 The free ride is ending for more than 100,000 Hoosier drivers.
The Illinois Tollway revealed that a glitch in its violation enforcement system created a two-year backlog of Indiana toll-scofflaws who never received fines for driving through the booths. Now Illinois Tollway officials are looking to collect on the $7 million they missed.
"We have recently learned that flaws remain, especially when it comes to addressing license plate and license plate data collection from outside Illinois," said Illinois Tollway Executive Director Kristi Lafleur in a press release. "Our customers expect and deserve a system that is reliable, consistent and fair."
In 2007, Indiana changed its license plates format. Dennis Rosebrough, spokesperson of Indiana Bureau of Motor Vehicles, told the paper two parts make up the state's plates -- a number and a specific design.
The Illinois Tollway's system had trouble distinguishing the plates and sent fines to wrong drivers. The agency stopped sending out notices while working out the kinks but never restarted the process. Between July 2008 and June 2010, 116,129 registered owners who didn't pay tolls didn't receive fines.
"Somewhere in that time, someone should have caught this," said Bill Morris, tollway board director.
The Tollway Board's Customer Service Working Group recommended Monday to the full Board of Directors that the system should try and collect two year's of fines totaling $7 million.
The board will review the recommendation at a meeting Thursday.
Illinois' tollway resumed issuing violations to Indiana drivers in mid-August.
"There's no excuse," said Executive Director Kristi Lafleur. "Clearly the ball was dropped."