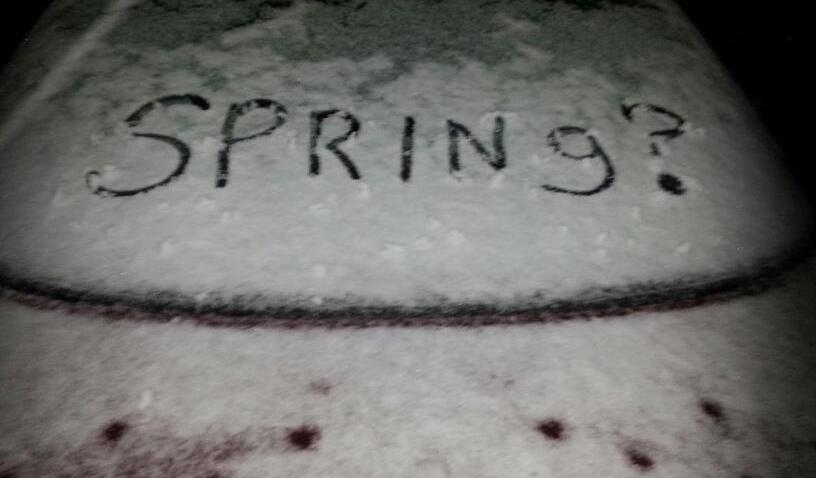 A climate expert says the spring snowstorm that blanketed much of Illinois brought an unusually heavy, wet snow, and that could help the state to continue to recover from drought.

Brian Fuchs, a climatologist at the National Drought Mitigation Center, says 15 inches of typical Midwest snow has the same water content as an inch of rain. This storm packed an inch of water into just 7 or 8 inches of snow.

The U.S. Drought Monitor says all of Illinois is now out of last year's drought. But heading into spring the state continues to sit uncomfortably close to drought conditions.

Fuchs says this storm should help but just how much depends on how much of that snow melts on top of still-frozen ground and runs off.

Springfield, in central Illinois, got slammed with a record 17 inches of snow, and several central Indiana counties declared snow emergencies after getting hit with up to 8 inches of snow.

Slick roads were also being blamed for a series of crashes on Interstate 60 north of Indianapolis that sent two people to area hospitals with life-threatening injuries. The Indiana State Police reported late Sunday that two people in a 2012 Subaru were hurt when the driver lost control while coming upon the scene of a previous crash involving a semitrailer.

The Subaru hit the tractor-trailer and ended up in a ditch, police said. Authorities said both driver and passenger had life-threatening injuries and were taken to area hospitals. An update on their conditions was not immediately available.


Copyright AP - Associated Press