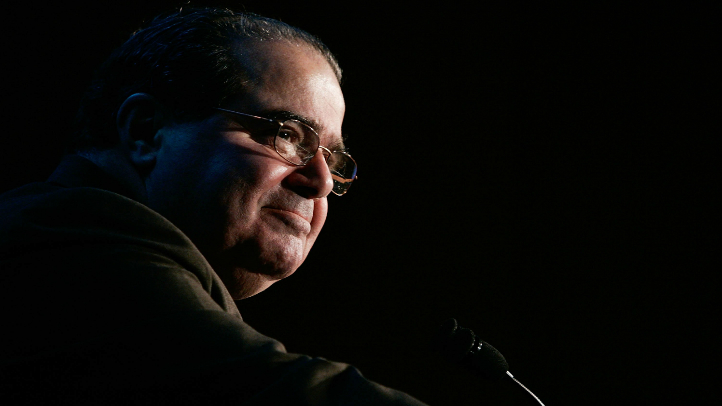 After the sudden death of Supreme Court Justice Antonin Scalia, Illinois lawmakers sent out heartfelt statements and took to social media to offer condolences.

Scalia, 79, was the influential conservative and most provocative member of the Supreme Court.

The U.S. Marshals Service in Washington confirmed Scalia's death at a private residence in the Big Bend area of South Texas. The service's spokeswoman, Donna Sellers, said Scalia had retired for the evening Sunday and was found dead Saturday morning when he did not appear for breakfast.

Senator Dick Durbin released a statement that read "Justice Scalia served our country for three decades on its highest court. While our opinions on the law and jurisprudence were frequently at odds, he was steadfast and true to his beliefs during his tenure. My thoughts are with his family and loved ones at this time."

Senator Mark Kirk posted a message on Twitter calling Scalia "One of the greatest constitutional scholars to ever serve #US on the bench."

[[368735771,C]]
Scalia used his keen intellect and missionary zeal in an unyielding attempt to move the court farther to the right and to get it to embrace his "originalist" view of judging after his 1986 appointment by President Ronald Reagan.

His 2008 opinion for the court in favor of gun rights was his crowning moment in more than 30 years on the bench.

He was a strong advocate for privacy in favoring restrictions on police searches and protections for defendants' rights. But he also voted consistently to let states outlaw abortions, to allow a closer relationship between government and religion, to permit executions and to limit lawsuits.

Scalia's impact on the court was muted by his seeming disregard for moderating his views to help build consensus.

In December, Scalia came under fire from civil rights attorneys and black lawmakers after suggesting African-American students might fare better in a "slower-track school" while hearing a case about race-based admissions, NBC News reported.

"Justice Antonin Scalia was a man of God, a patriot, and an unwavering defender of the written Constitution and the Rule of Law. He was the solid rock who turned away so many attempts to depart from and distort the Constitution," Texas Gov. Greg Abbott said in a statement. "We mourn his passing, and we pray that his successor on the Supreme Court will take his place as a champion for the written Constitution and the Rule of Law."