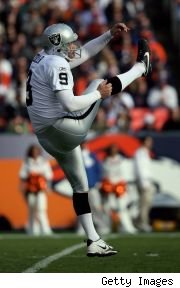 Illinois could soon establish statewide rules for the use of police body cameras, but the proposed legislation would not require officers to have them.
A package of police reforms passed the House on Thursday with a 107-3 vote and now heads back to a Senate committee to start final approval.
Supporters of the bipartisan package say it is designed to help improve relations between police departments and the community. But Republicans expressed frustration Thursday with debate being cut off on the crime reform measure before they could speak. The measure was opened back up for more debate and a second vote after passing earlier in the day.
Many of the ideas in it came in response to killings by police in Ferguson, Missouri, and elsewhere. Lawmakers in several other states are pushing legislation for similar reforms. Backers of the Illinois measure said the state would be the first in the country to implement statewide rules for police body cameras.
However, the cameras aren't seen by all as a silver bullet for solving difficulties between law enforcement and the public.
"These cameras will not be the panacea that many people think they will," said Sean Smoot, director of the Police Benevolent and Protective Association of Illinois. "They're not going to be the Pandora's box that officers fear."
Smoot serves on President Barack Obama's Task Force on 21st Century Policing, which recently released a report featuring several recommendations that were incorporated into the Illinois measure.
The body cameras run all the time, but officers have to push a button to start recording. Videos would not be subject to viewing by the public except in notable cases, according to the measure, which also mandates how long the videos would be kept and when the camera needs to be turned on or off.
The proposal also prohibits police from using chokeholds, except when deadly force is justified. Last year, a grand jury decided not to indict a New York City officer who used a prohibited chokehold in the death of Eric Garner.
Other reforms include requiring independent review of officer-involved deaths and annual training for officers. It also clarifies the state's eavesdropping law.
Copyright AP - Associated Press