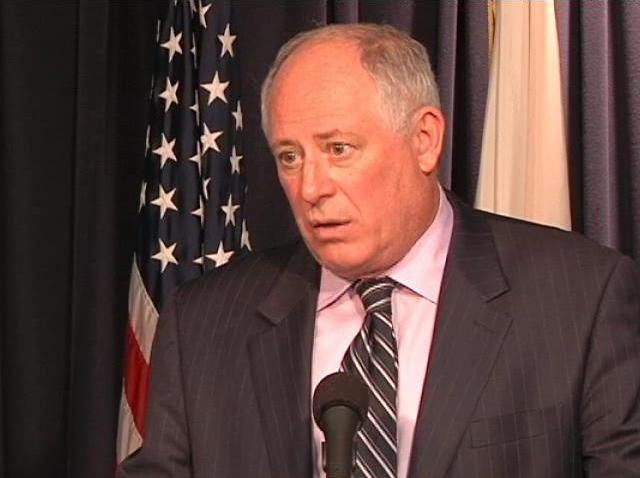 The Illinois House approved a new state budget Tuesday that would borrow billions of dollars, give the governor broad new control over spending and leave a mountain of unpaid bills at the end of the year.

Republicans, and one or two Democrats, condemned the proposed budget as an irresponsible mish-mash of gimmicks and shady maneuvers.

House Minority Leader Tom Cross, (R-Oswego), called it "a budget that has a lot of duct tape around it. ... It doesn't really add up, but that's what we've grown accustomed to in the state of Illinois."

Democratic leaders, however, defended it as the only realistic option when the state faces a $13 billion deficit.
"The dollars aren't there," said Rep. Frank Mautino, D-Spring Valley. "We're left with very limited options and difficult choices."

Gov. Pat Quinn's office said spending would total $56.7 billion in the fiscal year starting July 1. Much of that is federal money and special funds over which the state has limited control.

The amount where the state has complete discretion would total about $25.9 billion — down roughly $1.3 billion, or 4.8 percent, from the current budget.

The Illinois Senate still has to approve the budget. If it does, the spending plan that reaches the governor's desk will be a retread of the current budget: borrowing, undefined spending cuts, unpaid bills and one-time maneuvers.

For the second straight year, Quinn will have failed to win approval for the income tax increase he argues is vital to putting Illinois on the road to a balanced budget.

Quinn, a Chicago Democrat, had no comment on the House's action, a spokesman said Tuesday night.

The biggest fight was over borrowing $3.7 billion to make the state's annual contribution to troubled government pension systems.

House Majority Leader Barbara Flynn Currie (D-Chicago) said lawmakers had rejected tax increases and spending cuts to provide the money. That left only two options, she said: "We can borrow the money or we can take a hike on our responsibility."

Delaying the pension contribution could cost the pension systems, which already face a huge shortfall, billions in lost revenue. Executives say they would have to sell assets to keep delivering monthly pension checks to retired state workers, downstate teachers, university employees and more.

The borrowing plan initially failed, getting 70 of the 71 votes it needed.

But the governor and legislative leaders leaped into action, looking for lawmakers who might change sides. In the end, two "no" votes switched, as did one "yes" vote. The second time around, the outcome was 71-44.

"You've got to sort of do the mature thing, which is at least try to get us through this crisis," said one of those who switched votes, Rep. David Miller, the Democratic nominee for state comptroller.

The House easily approved an "Emergency Budget Act" that would let Quinn, rather than legislators, make many of the decisions on where to cut state spending. It also lets Quinn dip into special government funds and sell off some future income to get cash now.

Democrats are trying to piece together a budget that addresses a $13 billion deficit without raising taxes or slashing spending. They hope to finish by May 31. After that, new voting requirements kick in and Republican support would be needed to pass any budget.

The budget would leave about $6 billion in unpaid bills at the end of the year. That means longer and longer waits for businesses and organizations that provide services to the state, and for the schools and local governments that have been promised state funds.

"This is not balanced. We can't in good conscience vote for this," Rep. Jack Franks (D-Marengo) told his colleagues. "We haven't got our jobs done here, folks."
Get Breaking SMS Alerts: Be the first to know when news breaks, and when weather changes dramatically.
News: Text CHIBREAKING to 622669
Weather: Text CHIWEATHER to 622669
Copyright AP - Associated Press