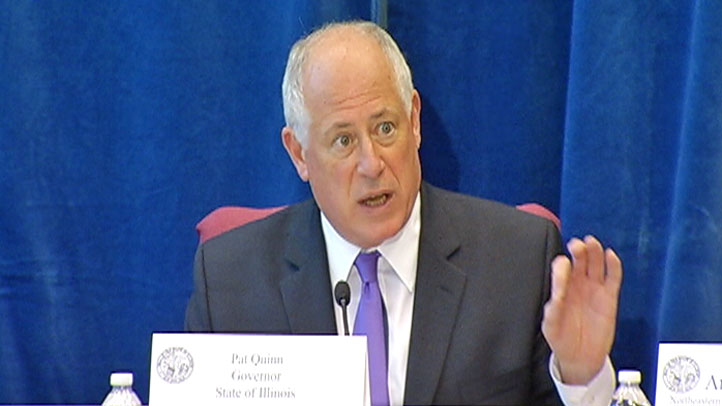 Illinois Gov. Pat Quinn on Tuesday declared six counties as disaster areas after massive storms packing funnel clouds ripped through the state.

The declaration from the governor's office includes Douglas, Jasper, Pope, Wabash and Will counties, and brings the total number of declared counties to 13. Quinn initially declared Champaign, Grundy, LaSalle, Massac, Tazewell, Washington and Woodford counties as state disaster areas on Monday.

The designations aim to make it easier for state resources to help hard-hit communities and come a day after the Chicago Democrat's statewide tour of the storm-ravaged areas.

"While the recovery will be long and hard, we will work in the coming days, weeks and months to assist these communities and help the people who live there rebuild their lives," said Quinn.

Sunday's storms killed at least six people and injured dozens of others, while damaging and destroying hundreds of businesses and cutting power to tens of thousands of residents.
Information about the state's flood response and flood safety is available on the Ready Illinois website at www.Ready.Illinois.gov.

The Associated Press contributed to this report.