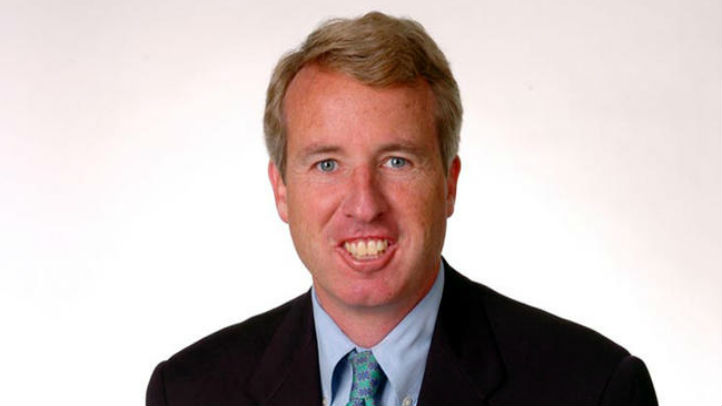 Illinois Republicans added potential gubernatorial candidate Chris Kennedy to a growing list of Democrats targeted on their "Boss Madigan" blog, which attacks House Speaker Michael Madigan's "web of influence" over members of his party.
Kennedy, who is reportedly gearing up to challenge Gov. Bruce Rauner in the 2018 governor's race, met with Madigan about a potential run earlier this year. During July's Democratic National Convention, where Kennedy addressed the Illinois delegation, Madigan said Kennedy would be an "excellent candidate" to challenge Rauner in 2018.
"Mike Madigan endorsing a run for governor by Chris Kennedy tells you everything you need to know about Chris Kennedy," Republican Party spokesman Steven Yaffe said in a statement. "Chris Kennedy secretly kissed Mike Madigan's ring months ago because he knows Madigan is the real boss."
The "Boss Madigan" website was launched last month after the speaker failed to show up at a budget meeting with Rauner and other state leaders. Madigan has dismissed the blog's attacks, faulting Republicans for taking such a close interest in his upcoming bid for reelection as house speaker.
"It's not affecting me," Madigan said Tuesday. "I'm the speaker of the house, I'm a candidate for reelection. It is unusual that one party would come across and get themselves involved in a leadership election."
The Illinois Republican Party also released a video last month that featured an unnamed cameraman asking Democratic state Rep. Sam Yingling whether he supports Madigan for another term as house speaker.
"I don't know," Yingling, who is featured on the blog, responded. "You should talk to him."
On Wednesday, Rauner delayed Thursday's leaders meeting until Madigan and the state's other Democratic leaders are prepared to present a budget proposal. Although the state's current stopgap funding plan expires at the end of the calendar year, GOP leaders have faulted Democrats for allegedly not approaching the matter with a "sense of urgency."