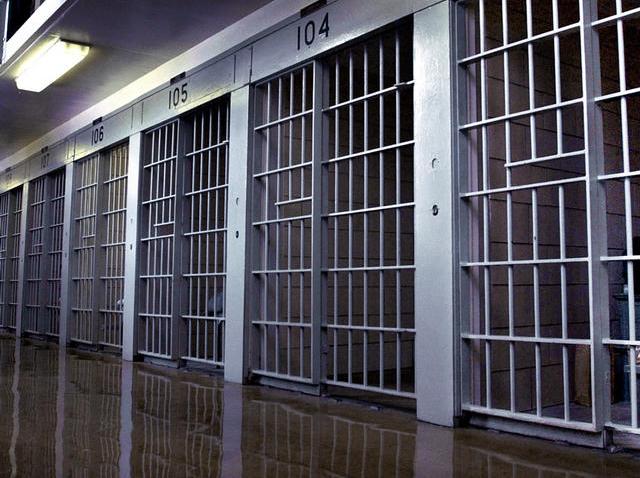 Illinois Gov. Bruce Rauner's state corrections director, who took over a crowded prison system just two months ago, has resigned, officials confirmed Friday.
The governor's office gave no reason for the premature departure of Donald Stolworthy, named to the $150,228-a-year job on March 9.
"At our request, he has agreed to help during the transition period to continue our transformation of the Department of Corrections while we identify the leader that will succeed him," Rauner spokeswoman Catherine Kelly said in a statement.
Corrections Department spokeswoman Nicole Wilson said Stolworthy was "not available" for an interview Friday. She referred questions to Kelly.
The 54-year-old Stolworthy, put in charge of penitentiaries designed for 32,000 prisoners but which hold 48,000, had come from the U.S. State Department's Bureau of International Narcotics and Law Enforcement Affairs, where he assessed foreign prison systems and guided senior administration officials.
Stolworthy raised some eyebrows early on with a memo that said sick-time and overtime rules governing union employees were leading to unreasonable costs. The Springfield Bureau of Lee Enterprises newspapers reported in April that Stolworthy said contracts with bargaining units — such as the American Federation of State, County and Municipal Employees — contribute to "many of the ills" in the agency.
With a budget of over $1 billion, the agency beset by legal actions over health care and mental health treatment and continued criticism of inmates conditions must deal with the same bleak financial picture that all state government faces.
Rauner and the General Assembly are entering the final week of the spring legislative session without agreement on a budget plan that faces a possible $6 billion deficit.
"There's no money, and the cuts they may have to make they may not want to," Sen. David Luechtefeld, a southern Illinois Republican whose constituency includes thousands of prison workers, said of Rauner's cabinet. "Being a director right now is really difficult because you know that likely you're going to have to make a lot of cuts that you may not want to make."
Filling the position requires the advice and consent of the Senate. Stolworthy had not been confirmed, but Sen. Andy Manar, a Bunker Hill Democrat who is vice chairman of the Executive Appointments Committee, knew of no reason why it would have hit any snags. While he had not spoken to Stolworthy, Manar said the acting director had contacted him, but they'd not yet set an appointment.
Luechtefeld says another transition "slows the process down," and Manar said the agency needs "stability" soon.
AFSCME reacted to the Stolworthy memo by pointing out there wouldn't be so much overtime pay if there were more staff members. There were 16,200 employees in June 2000 compared to 11,200 in February, according to state figures maintained by The Associated Press. The union said on Friday it's also eager for a permanent chief.
"All employees of the state prison system work around the clock to keep Illinois communities safe," AFSCME spokesman Anders Lindall said in a statement. "They deserve — and all Illinoisans should demand — committed, professional leadership of the Department of Corrections that is never subject to political influence."
Copyright AP - Associated Press