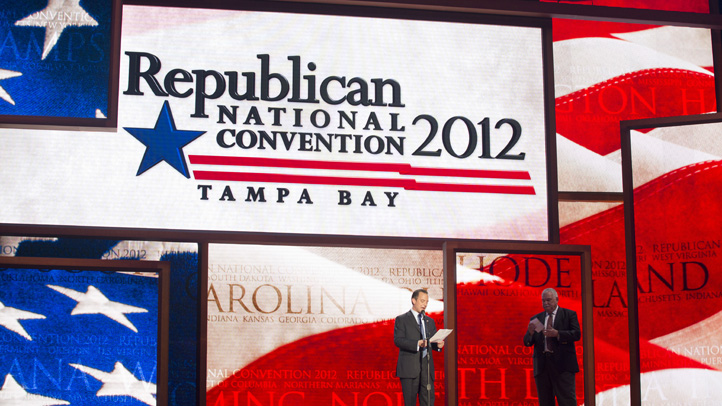 In the face of Tropical Storm Isaac's churning winds that delayed some Republican National Convention events, Illinois Republicans on Monday maintained a sunny disposition.

GOP Chairman Pat Brady welcomed the state's delegation to the "retooled Illinois Republican party" and made a promise that Republicans will "win the governor's mansion" in 2014.

During his breakfast speech, Brady said he predicts Illinois will become a swing state by 2016. He even joked about those planning to run for governor, including Sen. Kirk Dillard (R-Hinsdale), who sat at a table with former Gov. Jim Edgar, and state Treasurer Dan Rutherford.

Dillard, who narrowly lost to Bill Brady in the last primary, told the group it's "great to be here with my friend and mentor Jim Edgar" and hinted that "we're going to have that kind of governor again."

This is the eighth convection for Edgar and his wife. He called Isaac "a great omen" that politically could bring rain to Illinois. "Barack Obama," he said, "is not going to carry it like he did."

For his part, Rutherford stuck to the job at hand as Mitt Romney's Illinois campaign chairman and called his man a "nice great candidate" He asked the crowd to imagine a bitterly freezing January day in 2013 when there's a "transition in presidency" and the Obamas return to Illinois.