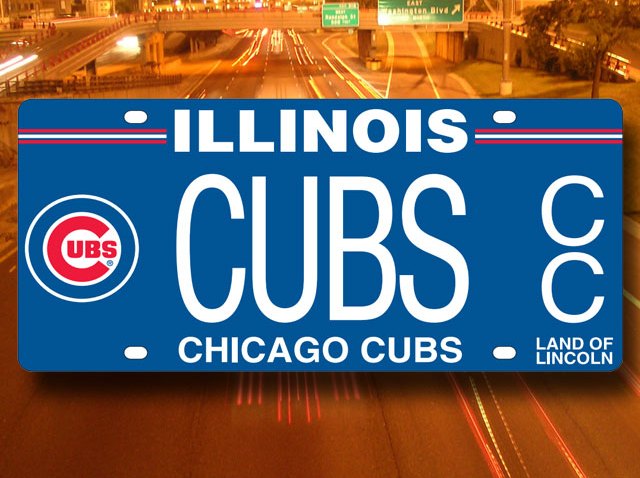 The Chicago Cubs and Illinois Secretary of State Jesse White on Wednesday unveiled a new Chicago Cubs license plate.

This new license plate was created after the success of the Chicago Blackhawk's plate, and bigger sales are expected because of the Cub's larger fan community.
Money raised from the license plates will support Illinois public schools through the Professional Sports Teams Education Fund.

The plates are allowed on passenger vehicles, B-trucks, and vans weighing 8,000 pounds or less.

There are more sports license plates coming, supporting the Chicago Bears and the Chicago White Sox.