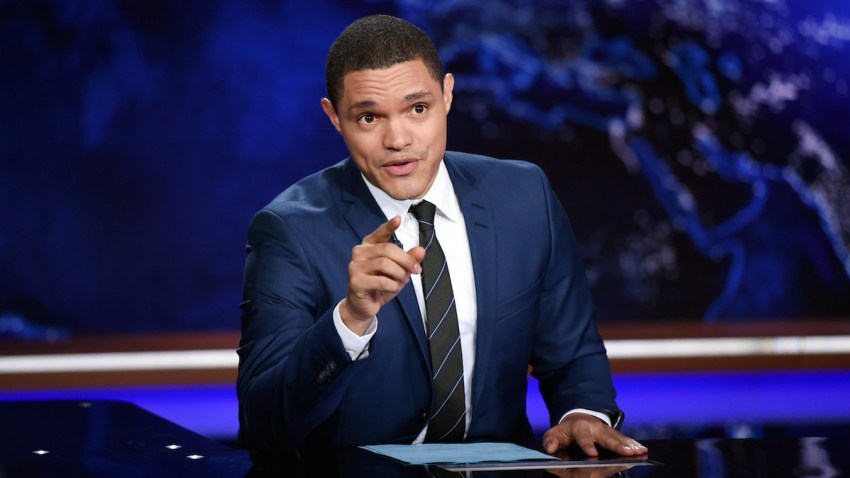 Illinois' ongoing budget battle may have no clear end in sight, but that didn't stop "The Daily Show with Trevor Noah" from taking on the crisis in the latest installment of "Jordan Klepper's Happy Endings."
The six-minute segment featuring "Daily Show" correspondent and actor Klepper, follows a previous piece the show aired last year, featuring an Illinois couple who had won the lottery but weren't able to receive their winnings due to the historic budget impasse.
The latest segment returns to those winners, who now say they have received their winnings – but things don't end there.
The state's budget crisis is set to enter its second year this week. If a deal isn't reached, schools may not open and services could shut down after July 1.
"In short, Illinois is more of a sh** show than ever," Klepper said.
Klepper then catches up with Rep. Ron Sandack and Sen. Daniel Biss, who can't seem to agree on much when it comes to the impasse.
"Well of course Illinois is screwed with bickering Muppets running the state," Klepper said.
The segment ends with Klepper saying, "apparently the only thing this state is capable of doing is paying lottery winners."
But that too is now facing cuts.
Lawmakers returned to Springfield Wednesday for a special legislative session as Gov. Bruce Rauner and party leaders reportedly reached a tentative deal on stopgap funding measures. Lawmakers are set to vote on the measures Thursday morning when the General Assembly reconvenes for another special legislative session.