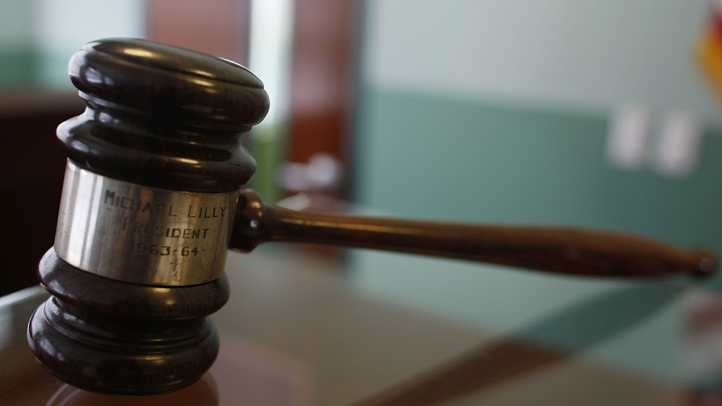 One Illinois state lawmaker is hoping to stiffen penalties for people who play the so-called "knockout game" that involves random attacks on pedestrians.
Republican state Rep. Dwight Kay of Glen Carbon has introduced the Knockout Assault Prevention Act, according to a report in the Belleville News-Democrat.
The aim of the game is to knock unsuspecting pedestrians out cold with a single punch. Authorities and psychologists say the concept has been around for decades and is played mostly by impulsive teenage boys looking to impress their friends.
Victims are picked at random and the attacks are sometimes captured on cellphone video and posted on social media sites. Some cases have been reported in Chicago and St. Louis, including a fatal attack on a Vietnamese immigrant in 2011.
In September, a 19-year-old man was sentenced to 30 years in prison for the beating death of a 62-year-old Chicago man that was recorded on a cell phone and uploaded to Facebook.
According to prosecutors, Malcolm and two other co-defendants last July decided to play a game they called "Pick 'em out, knock 'em out." The three targeted Mora who was in an alley in the West Rogers Park neighborhood collecting cans to sell for cash.
Nationwide, at least two deaths have been linked to the game this year and police have seen a recent spike in similar attacks.
Kay's bill would increase the penalty to a felony punishable by three to seven years in prison. His measure also says prosecutors can charge any such defendant who is 15 years or older as an adult.
"This so-called game is not a game," Kay said after filing the measure last week. "It's an act of violence and will not be tolerated in the state of Illinois."
The proposal has received a lukewarm response from law enforcement officials.
St. Clair County Sheriff Rick Watson said he supports stiffer sentences for people who are convicted of the crime.
"But I'm not sure about the juveniles," he said. "Moving 15-year-olds (into adult court), that's something I think is quite an issue."
Meanwhile, Madison County Sheriff Bob Hertz said no one "could justify that sort of behavior."
Kay's legislation has yet to be assigned to a committee.
Copyright AP - Associated Press