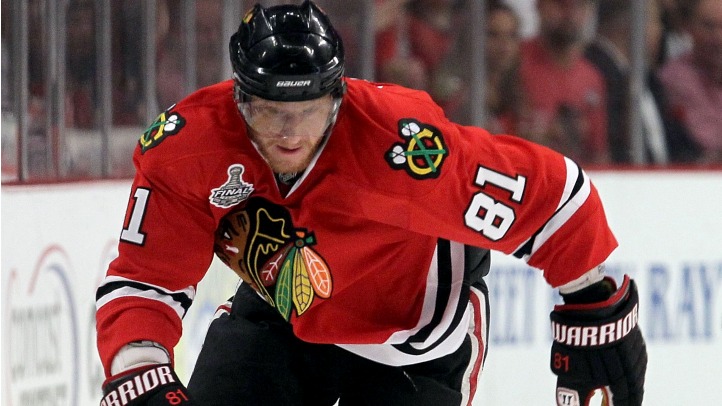 The reports from the morning skate could have been taken from last year. It's almost becoming a rite of the season at this point.

Marian Hossa did not participate and is a gametime decision with what they're calling a short-term upper body injury. The fact that they put a time stamp on it probably means it'll take longer than that to completely clear up.
We go through this every year now, it seems. If Hossa plays but is ineffective, then Hawks fans will have the same schism that they've had for two years, and the debate will rage how effective Hossa is versus how much he's hampered by the injury he's carrying.

It's getting a bit tiring.

He certainly didn't show any ill-effects on Thursday when he had a goal and an assist. There's a brief road trip after this, so he'll only get an additional two days off whether he plays or not. Maybe that'll factor into it, maybe it won't.
If Hossa doesn't go, Viktor Stalberg looks ready to take his place, but that'll really affect Patrick Kane's line. Without Hossa, Kane doesn't have anyone to create with as Stalberg isn't that strong on the walls or have that kind of power through the neutral zone. Kane will pretty much have to do it on his own. If Hossa does go, Stalberg probably moves down to the fourth line and replaces Rusty Olesz. Though there was some speculation that Olesz may get punted to the stands anyway and the Hawks will dress seven d-men again.
Ben Smith is progressing but is still out. May make the trip to Phoenix an Denver this week.
Corey Crawford will get the start Saturday night, and other than that it's the same lineup that beat the Jets.