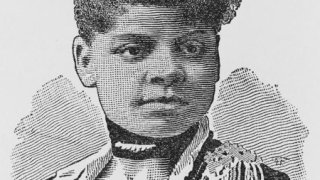 The Pulitzer board issued a special citation Monday to the trailblazing African American journalist and civil rights activist Ida B. Wells, noting "her outstanding and courageous reporting" on lynchings.
Wells was a journalist and publisher in the late 1800s and later helped found civil rights and women's suffrage groups; she died in 1931. The board said the citation comes with a bequest of at least $50,000 in support of Wells' mission, with recipients to be announced.
The initial Pulitzer ceremony, which had been scheduled for April 20, was pushed to give Pulitzer Board members who were busy covering the pandemic more time to evaluate the finalists.
The Pulitzer Prizes in journalism were first awarded in 1917 and are considered the field's most prestigious honor in the U.S.
Copyright AP - Associated Press