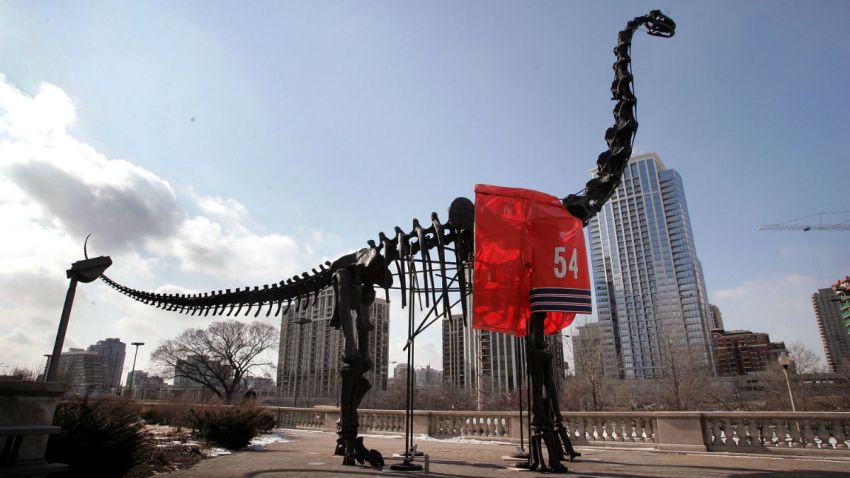 The Chicago Bears will kick off their regular season on Sunday, and a local museum has caught a case of Bears fever before the big game.
The Field Museum is supporting the Bears ahead of their first game with the Atlanta Falcons in its own unique way, dressing up its iconic Brachiosaurus with a giant Bears jersey ahead of the contest:
The famous dinosaur has donned other teams' colors before, most notably for the Chicago Blackhawks during their Stanley Cup runs and the Chicago Cubs as they raced out to a World Series crown in 2016.
Other famous museums in the city have gotten into the spirit as well, including the famous lions at the Art Institute, who donned hockey helmets for the Blackhawks and baseball caps for the Cubs.
Even the famous Daley Plaza Picasso statue has gotten in on the act over the years, supporting various Chicago teams in the postseason.